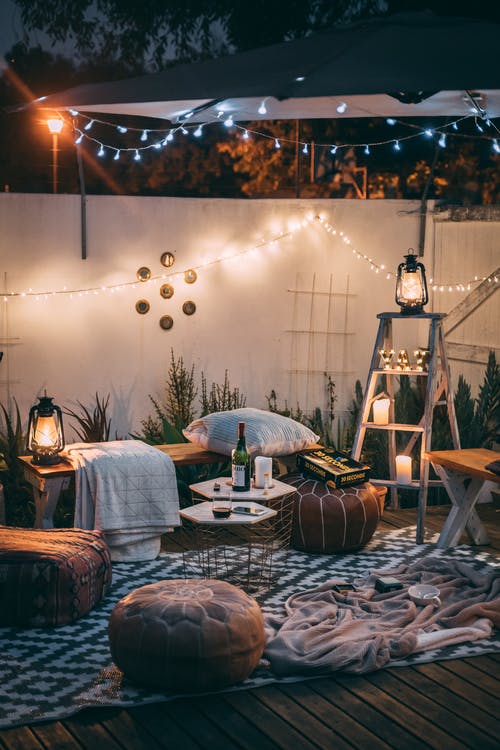 A good dropshipping product is one that will be profitable and produce high margins. Besides that, you want it to be easy to start, maintain, and grow.
Some low-ticket products meet those criteria, but finding these products is easier said than done. Luckily, this article will hopefully inspire you on the possibilities of selling low-ticket products!
Here, we will show you 13 low-ticket dropshipping product examples that are perfect for ecommerce entrepreneurs on any budget.
Let's start!
What is a low-ticket dropshipping product?
This article will cover low-ticket product examples. But what is a low-ticket product?
Low-ticket products are dropshipping products that belong in the cheapest pricing category.
We will define low-ticket products as products that cost between $0 and $10 to buy from your dropshipping supplier. However, be aware that there isn't a set price range for low-ticket products. This is just the price range we chose!
Considering the price you are paying for low-ticket products, they are often relatively small and straightforward.
Product categories that include many low-ticket products may consist of small electronic devices, pocket tools, or simple toys.
13 Low-ticket dropshipping product examples
Now that you have a general understanding of low-ticket products let's continue with the thing you came here for; low-ticket dropshipping product examples!
Let's get started with the list of low-ticket products for dropshipping!
1. Electric oil diffuser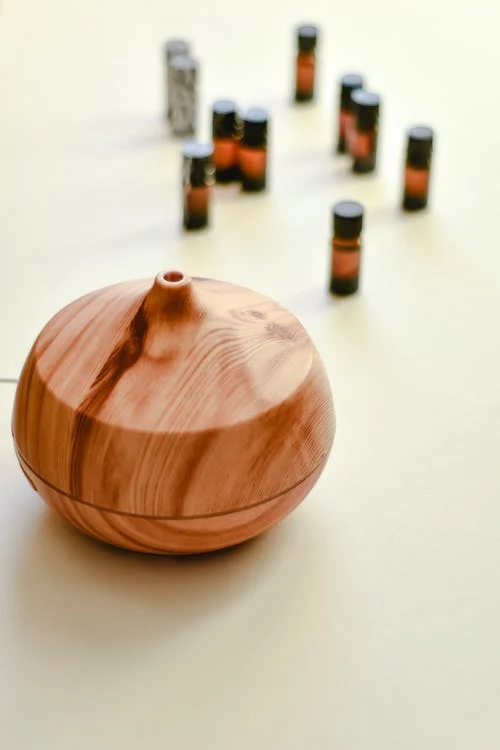 Let's kick off with our first low-ticket dropshipping product example, an electric oil diffuser.
The great thing about this product is its perceived value.
In my opinion, it doesn't look like a low-ticket dropshipping product. The diffuser is finished in a pretty matt color and features ambient lighting strips.
2. Reusable magnetic eyelash kits
After that fantastic kick-off, let's continue with our second product example, reusable magnetic eyelash kits.
This high-margin product will cost you just a few dollars to buy from a dropshipping supplier. The package will contain five sets of magnetic eyelashes, and with the proper marketing, it can easily be sold for $20 or more!
It's a proven winning product that has already racked up over 28k sales, equating to almost $600k in sales.
In my opinion, this will be a great product if you are interested in advertising using Instagram influencers. They will offer you cheap impressions and can increase your social proof!
3. Dancing cactus
Have you ever seen a dancing cactus on someone's desk?
Well, I didn't!
This dancing cactus will create a joyful atmosphere in your room as it swings away on some cheerful songs.
It will be perfect as a decoration piece on someone's desk or a party. It could also use as a gift for a child, or maybe someone who has a reputation for not caring for their plants well enough!
This cactus doesn't need anything besides a couple of AA batteries. With them, the cactus will happily twist and dance until they run out!
4. Sprinkler whale bath toy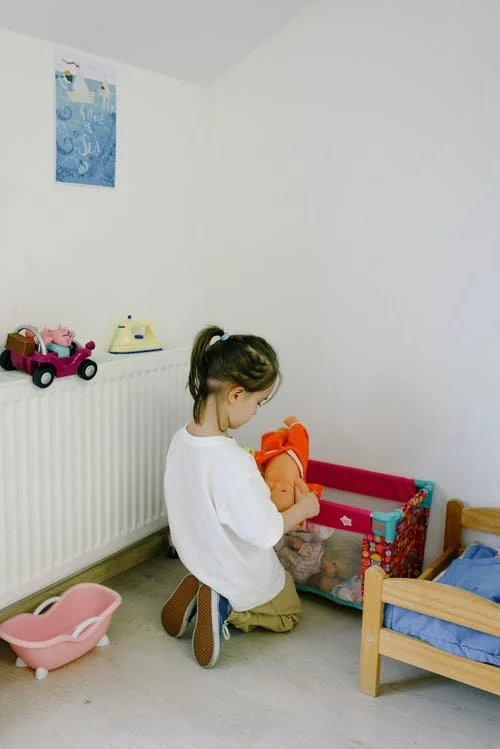 With this whale bath toy, your customers will be able to make their bath time a deep-sea adventure!
Once placed in the water, the whale will automatically start sucking up water from the bottom and spraying it out of its snout. The sprinkler can shoot water as high as 7 inches in the air!
But that's not all. Once the whale detects water, its colorful LED lights will turn on for a fantastic visual effect that everyone will love.
In short, it's a perfect bath toy for kids that will make them look forward to their next bath.
5. Pet shampoo brush
Bath time probably isn't the most exciting part of owning a pet, especially if your pet hates water.
Luckily, it can become more bearable with the right tools, such as this shampoo brush.
You open the lid and fill up the brush with a shampoo of your choice. Then, start brushing your pet while the brush heads ensure deep cleaning and avoid tugging your pet's fur.
6. Wooden brain game
Let's continue with this fantastic wooden memory game!
It's a game suited for both young and old and is a great way to sharpen your brain's cognitive ability.
Playing the game is simple.
First, all the colored pegs are placed face down on the board. Then, players take turns to spin the dice and pick the peg from the board with the correct color. In the end, the player with the most amount of pegs wins!
7. Water bottle with pillbox
If you are a traveler taking the medication regularly, this product might be perfect for you.
It's both a water bottle and a 7-day pillbox in one!
With this product, these are the only things you will have to do never to miss a pill again:
Fill the pillbox with the daily medicaments once a week.
Fill up the water bottle with fresh water once a day.
And bring it with you on your travels!
Some additional benefits that this product comes with is that you can quickly turn it into a regular water bottle by sliding out the pillbox part. Furthermore, the water bottle lid can use as a cup for drinking water!
8. Cub scrubber and glass cleaner
This cub scrubber and glass cleaner is a specific product that solves a problem.
Long and narrow glasses can be hard to clean thoroughly with a regular sponge.
Luckily, this tool makes cleaning cups and glasses a piece of cake!
This product's brushes ensure that a cup is clean from both the inside and the outside. Furthermore, it comes with three suction cups that allow easy mounting to the sink wall.
9. LED rave glasses
These unique glasses are guaranteed to get you noticed in the club or at any party!
The glasses will illuminate and give a fantastic light show after turning the LEDs on using the buttons on the side.
The unisex design ensures that both males and females can wear the glasses, which is excellent because it enlarges the audience of potential buyers.
10. Foldable mini fan
Beat the heat using this portable handheld mini fan!
Besides lasting up to 46 hours, this product offers other unique features
For instance, you can use it as a power bank to charge your mobile phone and other electronic devices. And, you can also use it as a flashlight.
In my opinion, it would be a great product to sell to any audience that lives in a hot climate.
11. Cat night lamp
Say hello to these cute silicone cat lamps!
These little cat night lamps can change their light color by tapping the head. They make it to stay by your side and bring you brightness and warmth during your sleep.
Both children and adults can appreciate the lamps. What's more, they can function as a bedroom night light, a decoration item for an office, a birthday present, and more!
In short, they are perfect for anyone looking to add some cuteness to their room!
12. Wild goose plush
As I already wrote in my article about the safest dropshipping product examples, plush toys are one of the best products to start dropshipping if you don't want to worry about things like:
Products breaking during transport
Products harming users
Products not fitting users or their other products
Being sued or getting problems with other companies
Plush toys don't break easily. They can't harm anyone since they are so soft and suitable for both the young and the old.
This cute wild goose plush is created for your dog. They will probably spend hours throwing it around and playing with it!
13. Floppy fish cat toy
Let's end off this list with another great product for the pet niche!
This floppy fish toy will keep your cat playing for hours on end!
It features a built-in sensor that will turn the fish on once it detects motion. After not being used, the toy will automatically turn off.
In the end, this saves you the hassle of frequently turning the toy on and off!
Conclusion
Whether you are just starting with dropshipping and don't have a large budget yet, or you have already been dropshipping for a couple of years. In theory, everyone should start a successful dropshipping store with low-ticket products!
I hope that this article gave you some ideas and inspiration regarding low-ticket dropshipping products.
However, remember that there are many more low-ticket products out there.
Therefore, I would genuinely recommend checking it out if you are serious about finding your next winning dropshipping product.
Good luck with finding your next product!