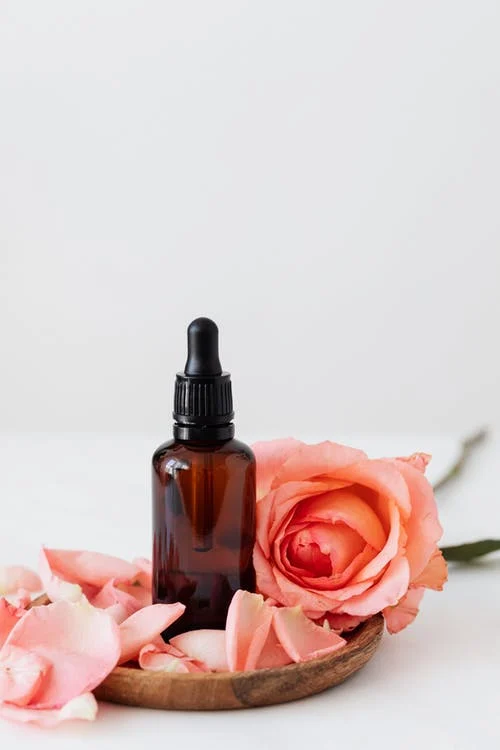 You have an idea for a product, but you struggle to find the time or resources to turn it into an actual product.
So, what do you do?
What if there was a way to outsource the production of your product so you could focus on marketing, sales, and growth?
Meet white labeling.
White labeling is the process of buying a full-fledged product from another company and rebranding it as your own.
It's an excellent option for businesses just starting because it allows them to create their brand without building their products from scratch.
Here are some examples of white-label products that you could sell this year!
What is a white label product?
It's not easy to find the right product to sell online. It needs to be profitable, authentic, and in demand.
A white label product might be a good option for you.
But what is a white label product?
A white label product is an existing product without any branding attached. You can add your branding to these products when reselling them to increase their perceived value!
White-label product example from an ecommerce store
White label products are generally mass-manufactured, after which they sell to several retailers who brand the product with their name, logo, and packaging. That allows retailers to sell products for a higher price.
White label vs. private label: What is the difference?
In ecommerce, the term "white label" is often used interchangeably with "private label. "
The concepts of these terms are very similar, but there are some minor differences.
The difference between white and private labels is that no other retailer can sell that same product with private label products. In other words, the supplier will only create a particular personal label product for the retailer they work with, and no other retailers can rebrand that product to sell it as their own.
Meanwhile, white label products are generic products created by a supplier that rebranded for multiple brands!
Since private label products sell to other retailers, they are generally much more expensive to start selling. Your brand will be the private label supplier's only customer for the product, so suppliers often ask for high minimum order quantities.
Therefore, private label products are often only possible for established brands. Meanwhile, white-label products allow retailers to brand products for a low startup cost.
You may even find suppliers offering white label products without minimum order quantities, which is often the case for print-on-demand suppliers.
Pros and cons of white labeling
As with many things in life, specific approaches come with pros and cons. This section will discuss the pros and cons of white labeling!
Pros of white labeling
An advantage that white labeling offers to ecommerce brands is that they don't have to go through the entire process of creating a product by themselves.
White label products are manufactured by third-party suppliers, which means that one party can concentrate on producing the product, while the brands can focus on their marketing and sales.
This saves ecommerce brands time, energy, and money they would typically have to spend on product development costs. In other words, it doesn't require high upfront investments!
Another advantage is that white label products offer retailers a way to sell branded products, which are usually perceived as having a higher value than generic, non-branded products. The benefit here is that retailers can adjust their pricing strategy accordingly and generate higher profits!
To illustrate this, think about what you would pay for a Starbucks coffee vs. a regular coffee:
The final advantage of white labeling is that it allows businesses to expand their product catalog with new branded products, increasing their competitive advantage.
Cons of white labeling
White labeling offers some significant advantages, but what stops every ecommerce brand from starting with it?
One of the downsides of selling white label products is that you may encounter competitors selling the same product as you, only under a different brand name.
Suppose you are selling on a marketplace like Amazon. In that case, you may have seen an example of this when searching for a product, where two brands offer practically the same effect, which the branding attributes can only differentiate.
The solution here is to make your brand unique and stand out from other brands. For instance, you could differentiate yourself by having an excellent brand story or customer experience.
Other disadvantages that white label brands may experience include finding a supplier offering the customization options you are looking for. Some suppliers only offer limited possibilities for branding. For example, not all white-label suppliers can customize the product name, labels, and packaging based on your design preferences.
Besides that, you will only be able to choose products that you find from suppliers, and therefore, won't be selling something truly unique.
11 Great white label product examples of selling in 2022
Let's now continue with the section you came here for; white label product examples!
Most of the white label product examples on this list will base on products that other successful ecommerce stores sell.
The products are chosen based on the characteristics of a winning product. For instance, a winning product could solve a problem and profit margins.
Let's get started with the white label product examples:
1. Yoga gear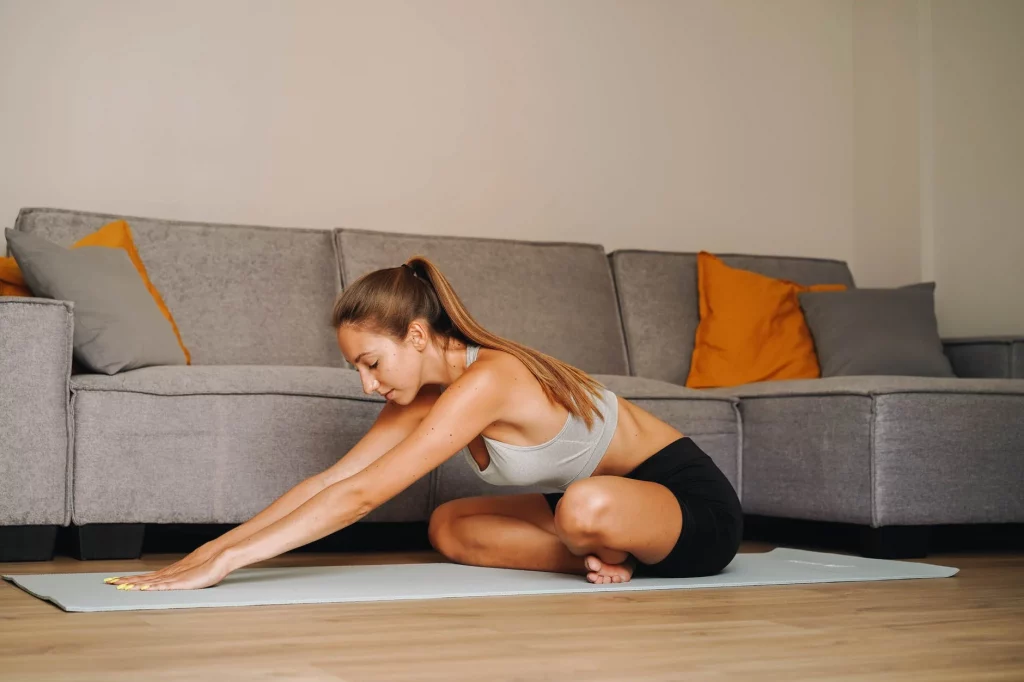 Anyone regularly doing yoga will be looking to purchase some yoga gear to practice their exercises at home.
You could start a yoga gear brand and sell yoga mats, yoga blocks, straps, etc.
2. Trimmers
A trimmer is another excellent white label product example.
To do well in this segment, you will have to find a supplier offering a trimmer that at least matches the features of some of your competitors, and you will also need to be on top of your marketing game!
3. Glasses
Next up is an example of a category of products; glasses.
Glasses can be a fantastic product to sell for any ecommerce brand. There are many categories of glasses available. However, you could also focus on a product like sunglasses, which will always be a timeless accessory and fit many styles.
Even within a category like sunglasses, there are many niche markets to focus on. For example, you could start selling luxury sunglasses, urban sunglasses, or even sunglasses for kids!
In short, people will probably always keep buying glasses, even those who don't necessarily need them for a better sight.
4. Bags
Bags are another excellent example of a white label product. Pretty much anyone needs some bag in their lives!
5. Coffee products
Coffee products are ideal products to start a white label ecommerce business with.
Sure, to start a successful coffee business, you need high-quality products, but a large part of your success will depend on your story, marketing, and branding!
When selling coffee, customers won't see if you are selling high-quality beans just by looking at them. This is an advantage for ecommerce brands, as to whether or not a customer will try out your coffee mainly depends on your branding, which you can improve and influence.
Therefore, if you manage to design your coffee brand that attracts many coffee lovers, you will be in for success!
6. Personal care
A group of products ideally suited for white labeling is personal care products.
You can think about deodorants, toothpaste, sunscreen, or body wash products.
7. Cosmetics
Cosmetics is a vast industry, taking a market size of $43.6 billion in the US alone.
Many cosmetics brands, however, aren't producing their products.
Most cosmetics products are manufactured by just a handful of suppliers, which sell to cosmetics brands as either a white-label or private label product.
8. Living products
Let's continue with discussing living products. These could be eye masks, slippers, or bathrobes.
You will also find other living products like bedding sheets, bedding inserts, and even baby toys.
9. Home decor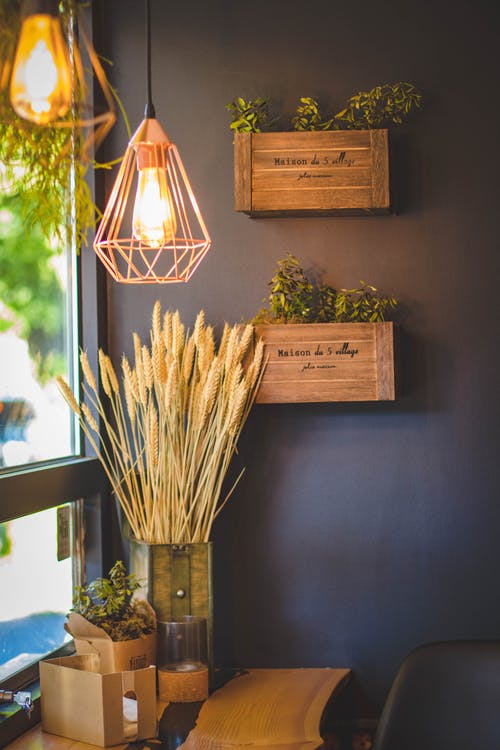 If starting a new ecommerce store in the home decor niche sounds like an exciting idea to you, then you should think about doing it with white-labeled products.
You could sell lamps, clocks, knife sets, dinnerware sets, and other decor items!
10. Fitness nutrition
Let's continue with another potentially lucrative product group for brands selling white label products. It's fitness nutrition!
This is another field with loads of product variations. Just take a look at all the different fitness nutrition products available for you to buy at one of the popular nutrition stores in your region!
11. Wetsuits
Let's end the list with a white-label product example that is a bit more specific, wetsuits!
When selling wetsuits, you could target all kinds of audiences. Think about divers, surfers, or even swimrunners.
Where can you find white label product suppliers?
If your goal is to start a white label ecommerce business, you will need a quality white label product supplier to source your products.
Excellent suppliers can be hard to find. There are many options on the market, but only a few of them will perform at the highest level.
The suppliers you will find will be ranked according to various factors, including customer service, pricing, product selection, quality, and more. That way, you will be sure that you have made a great choice.
Conclusion
There you go, 11 white label product examples that you could sell on your ecommerce store!
If you are serious about selling branded products, keep in mind that it's crucial to find the right supplier. They shouldn't only offer high-quality products but also provide suitable branding options.
Besides that, your supplier should offer the products for a reasonable price, which could be challenging to find considering it's more work to manufacture custom branded products.
If you didn't find a suitable white-label dropshipping supplier, try to search around on Google, and maybe even try to contact some manufacturers yourself!
Good luck finding your white label dropshipping product, and we hope to see you in the following article!