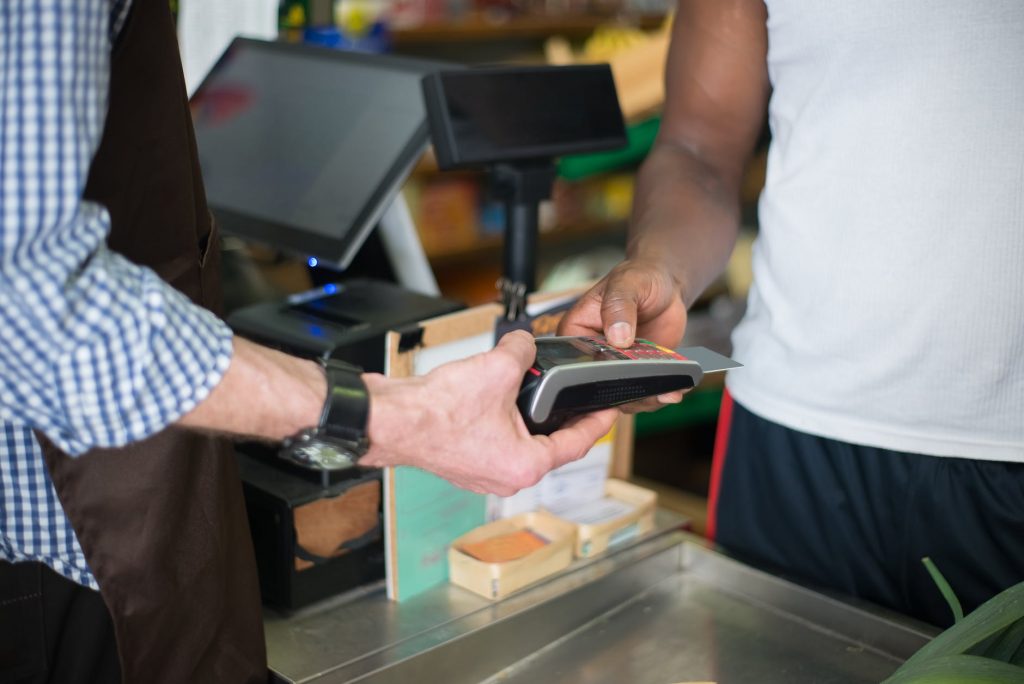 Are you setting up your new online store and looking for the best dropshipping payment gateways? Then you've come to the right place! This article will tell you all about the best payment gateways available for your dropshipping store.
But first, let me explain what a payment gateway exactly is and what things you should consider before picking one.
What is a payment gateway?
A payment gateway is essentially the tool that lets a customer buy something in an online store. Payments gateways handle all money transactions for an online store.
Let's say a visitor would like to buy a product from your store. He adds it to his cart, fills in his address, and starts filling in his payment information. This is the moment the payment gateway steps in.
First, the payment gateway ensures that the payment information is processed securely and the funds are deducted from the visitor's account. After that, the funds are deposited into your account, and you will be able to withdraw them to your bank account. The payment gateway often takes a small percentage of this transaction as a fee for their service.
Best payment gateways for dropshipping stores
Now that you know what criteria to look out for when picking the best payment gateway for your dropshipping store let's start with the list!
I will discuss each dropshipping payment gateway in the following layout:
Introduction
Pros
Cons
Pricing
1. Shopify Payments Gateway
If you have your online dropshipping store https://cnsourcinghq.com/upgrade-your-dropshipping-business/on the Shopify platform, this is a payment gateway to set up!
Shopify's payments gateway is wholly integrated with the Shopify platform. It takes just a few clicks to set it up on your Shopify dropshipping store!
Recently, Shopify has also made its payment gateway app called Shop Pay. You can activate Shop Pay through Shopify Payments. Shop Pay will remember essential details, so your customers can focus on filling their carts instead of forms!
Pros
Extremely easy to set up with your Shopify store
Completely integrated with Shopify
Accepts all major credit cards
Supports some country-specific payment methods
Payouts every three business days
Only pay credit card issuer's rate, no additional transaction fees
If enabled, remove the extra 2% transaction fee for other payment gateways enabled on your store
Cons
Shopify payments method deduct 15$ for each chargeback you get. However, if you win the chargeback, you get it back.
Only available in certain countries
Some types of businesses and services are not permitted to use Shopify Payments.
Only available on Shopify
Pricing
The credit card rates start at 2.9% + 30¢ for the Basic Shopify plan, lower to 2.6% + 30¢ for the Shopify plan, and are the lowest at 2.4% + 30¢ for the Advanced Shopify plan.
Price rating: Cheap
2. Paypal Payments Gateway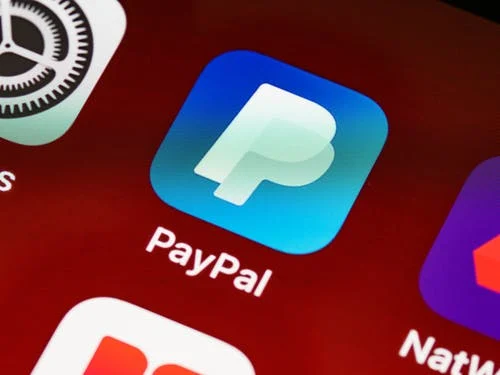 Who doesn't know Paypal? This might be the most popular payment gateway for drop shippers and the general public! Although not always perfect, many people know and trust this payment gateway provider makes it a great addition to your dropshipping store.
Pros
Very well-known and trusted all around the world
Available in more than 200 countries and supports 25 currencies
Supports all major credit cards
No startup costs, no termination fee, no monthly fees
Withdraw your money at any time & for free (assuming it isn't on hold)
Cons
Poor customer service
For no apparent reason, your money can be put on hold for up to 180 days. High fee (3.5-4 %) when converting currencies (e.g., if you have USD on your account but want to convert it to EUR for your payout)
In general, relatively high transaction fees
Pricing
The transaction fees depend on the country you're from. If you are from the US and receive funds from a Paypal account inside the US, you will pay 2.9% + 30¢.
But, if you receive funds from a Paypal account outside the US, you will pay 4.4% of the transaction amount plus a fixed fee based on the currency.
Price rating: Expensive
3. Stripe Payments Gateway
Stripe is a payment gateway, which is a popular alternative for Paypal. It also has strong partnerships and integrations with Shopify. Stripe provides Shopify with their Shopify Payments gateway! It's US-based and currently available for businesses in 40 countries.
Pros
Modern user interface
Flexible and customizable
Supports 135+ currencies
Automatically transfers the funds to a bank account
Transparent pricing
Cons
Requires a little programming knowledge to customize
Transaction fees are similar to Paypal's
Money transactions & payout speed could be faster
In comparison to the number of currencies, merchant accounts can only be created in a limited amount of countries.
Pricing
Similar pricing to Paypal. See this page for Stripe's detailed pricing.
International payments charge 2.9% + €0.25, and if currency conversion is required, an additional 2% fee will apply.
Price rating: Average
4. Amazon Pay
Who doesn't know Amazon, the giant technology company that doesn't stop growing? Amazon Pay is their payment gateway, which means that people familiar with the brand will trust it. Amazon Prime already has 112 million users in the US alone, and it's growing every day.
Amazon Pay is convenient; consumers can log into their Amazon account and use their pre-saved payment information to buy your product.
Pros
The low-barrier payment gateway method for Amazon users knows and trusts Amazon Pay's interface, and their payment information is saved.
Available on all devices
Excellent fraud protection
Offers extra features like voice shopping
Cons
Not the cheapest, Amazon Pay's transaction fees are similar to Paypal's
Programming knowledge is required to set up Amazon Pay on your online store unless you use Shopify (in that case, Amazon Pay is integrated with Shopify Payments)
Sometimes, you will have to pay extra fees like domestic processing fees and cross-border processing fees
Pricing
For a US domestic transaction, Amazon Pay charges a transaction fee of 2.9% + $0.30, while they charge a fee of 3.9% + $0.30 for cross-border transactions.
Price rating: Expensive
5. Google Payments Gateway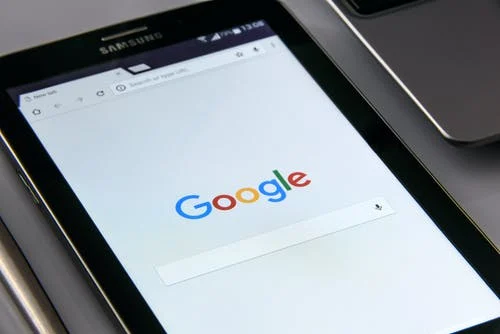 Google Pay is another payment gateway from a trusted and well-known brand, perfect for your dropshipping store!
If you have ever used Google Pay yourself, you will know that it is a speedy, easy, and convenient payment gateway method. It also lets you store and save your credit card on your Google account, making paying online for a product, app, or service even faster.
Pros
Fast, convenient, and cheap transactions
Integrated within Shopify Payments method (for those with a Shopify store)
Protects your payment info with industry-leading security technologies
Loyalty programs, rewards, and cashback available for customers
Free bank transfer and debit card transactions
Can save your payment information & address
Cons
For some phones and countries, the features of Google Pay are limited
While rising, the number of people using Google Pay is still relatively low
Pricing
Bank transfers and debit card transactions are free. However, if using credit cards or Paypal through Google Pay, you will be charged 2.9% of the transaction amount in total as a fee for the credit card issuer or Paypal.
Price rating: Cheap
6. Apple Payments Gateway
As a dropshipping payment gateway, Apple Pay has similar characteristics to Google Pay. The main difference is that Apple Pay targets Apple users.
Besides being excellent for internet purchases, Apple Pay is the most popular payment gateway for mobile wallet transactions. In this study, they account for 77% of mobile wallet transactions.
Pros
Let your customers pay without having to create an account or fill out lengthy forms.
Secure payments  take one touch with Touch ID
Beautiful & simple user interface
Integrated with Shopify Payments (for those with a Shopify store)
Accepts all major credit & debit cards
Cons
Only available for Apple product users
Pricing
Apple Pay only charges a fee of the credit card's issuer and doesn't charge a fee on top of that for themself. The fee will be the industry average of 2.9% for a standard credit card transaction.
Price rating: Cheap
7. Crypto Payments Gateway
Next up is something that you might not expect; crypto payments gateway!
Yes, that's right. You can also start accepting crypto payments in your dropshipping store.
The only thing is that the article is focused on Shopify, but if you're not using Shopify, then don't worry!
They all integrate with other eCommerce platforms as well
At last, we will cover Wise as a bonus! Wise offers customers who want to pay via a bank transfer and is a relatively new PayPal competitor.
This money transfer service is specialized in making cheap and fast international transactions. It is specifically made for people who do lots of global commerce, and they claim to be 19x more affordable than PayPal!
So, if you send money abroad often (for example, to pay your supplier), then definitely check out Wise!
Don't forget that Wise isn't a payment gateway, but we added it here because it can save you a lot of money if you need to send money to, for example, your supplier.
Pros
Fast and cheap transactions. Thanks to their real exchange rate system, you could save 75.21 EUR when making a 1000 EUR payment to a GBP account. Also, the payment arrives in seconds. Compare their transaction cost with Paypal's
They are well-known and trusted for international transactions, having over 8 million customers.
Transparent pricing
Support for over 50 currencies with their multi-currency account service
Cons
Not many extra features like recurring billing
It can only be used for bank transfers
Pricing
At Wise, the transaction fee is different for each transaction. One thing is for sure, though; you will pay less than you would with Paypal!
Conclusion
Picking a payment gateway for your dropshipping business can be a challenging task. As I mentioned at the beginning of the article, there are quite a few things to pay attention to. Each payment gateway has its pros and cons!
If you are starting, I recommend not looking at things like pricing too much. The most crucial factor is that your customers will pay in their preferred payment method! This will cause you to get extra sales, compensating for additional transaction fees.
So, first, find out which countries you would like to sell to and the most popular payment gateway methods in those countries. Then, I would recommend picking the most popular payment methods like Shopify Payments and Paypal. If you have trouble with those, you can always test some smaller ones.
Good luck with choosing a payment gateway for your dropshipping store!