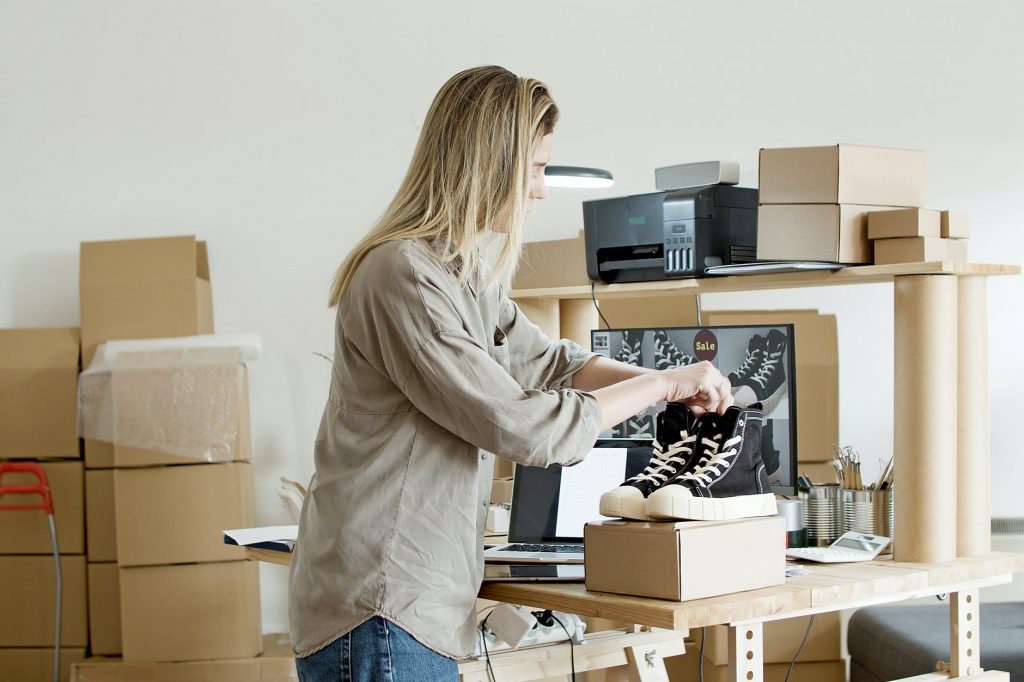 Have you ever wanted to start your own online business? Perhaps it's time to try!
This guide will help you start an online one-product store in 2022
From the flexibility of working from home to the freedom of making your hours, some fantastic benefits come with it.
If you want to start an online one-product store, you might have some questions. Where do I even begin? How can I stand out? What are some tips for success?
To succeed, you will need patience, persistence, and the ability to stick with it through all the ups and downs.
How do you start an online one-product store?
Now, it might seem like starting an online one-product store is an excellent idea, but remember that building a successful online store is not easy.
There are many pieces to the puzzle, and each of them should have the right shape for everything to fit. You will have to consider a business plan, website layout, and marketing strategy.
So, if you are convinced of starting an online one-product store, I will show you how to get started next.
When starting an online one-product store, one of the first things you will have to do is decide which product you will sell.
This is also a step that will have a significant impact on your success in the future, so be sure to put your complete focus on it.
If you are looking for some inspiration, you can check out these winning https://eboxman.com/trending-products-to-dropship-in-2022/product examples!
After finding a product you are interested in, this checklist will provide you with all steps and resources you need to build your online store on Shopify.
In short, it's all about finding a product and supplier, setting up your store, doing marketing, and optimizing the store to try and increase profitability.
While the overall process may be similar, there are a couple of tips I can give you specifically for starting an online one-product store. You will increase your chances of building a successful brand by following them!
Spend a lot of time on product research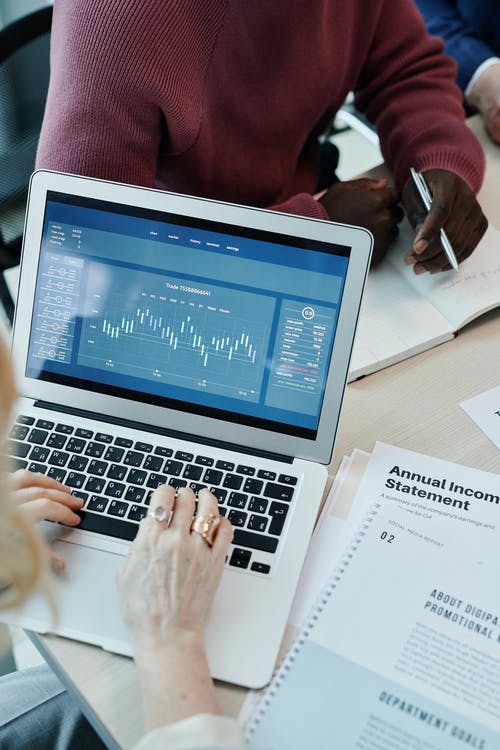 As mentioned earlier, the product you choose will have a significant impact on the success of your online store.
Since you will be building a one-product store, you only have a single chance to select a great product!
Some products are more accessible to sell online than others, thanks to their winning product characteristics like a "wow" factor, excellent profit margins, or problem-solving abilities.
After studying these characteristics, you can search for the (near) perfect product using some product research tools.
Create a buyer's persona for your product
When designing and writing your online store pages and advertisements, it's essential to keep thinking about the audience you are about to target.
Which problems do they experience in their lives?
What are their goals and challenges?
What do they value?
How do they communicate?
These are all important questions that you should know the answer
And if you do, you will be able to design your online store so that it will engage your audience and make them much more likely to purchase your product. Furthermore, your ads will target the right people and show the pain points that the audience will recognize.
So, how do you get to know your perfect audience?
A good framework that you can use is called the buyer persona. This is a fictional person that represents your ideal customer.
Choose a domain name that is related to your product.
When brainstorming about a domain name for your online one-product store, choosing one related to your product is a great idea.
Picking a name related to your product will allow your visitors to recognize that your store is specialized in the kind of product you sell, which can increase their trust in you.
And if coming up with a name for your new online store isn't your thing, then remember that some tools and methods can help you come up with a great name!
Find a good supplier with fast shipping times.
As you now know, one of the significant advantages of an online one-product store is that you only have to do many things once, allowing you to dedicate your entire focus towards it.
One of those things is finding a supplier.
You will only be selling a single product, so it's crucial to find a supplier with fast shipping times, fair prices, and excellent customer service to keep all your customers happy.
But how do you find such a good supplier?
Well, usually, you would have to spend many hours doing research and making comparisons to find the best suppliers.
Choose a theme that fits a one-product store.
After choosing a product, domain name, and supplier, there will be a point where you should start designing your one-product store.
One of the most popular eCommerce platforms for this is Shopify. However, even if you decide not to use Shopify, many eCommerce platforms will work with themes that provide the initial template for your online store.
Here is the point. Did you know that certain store themes are best suited for a specific type of store?
Maybe not.
But it's true!
For example, general stores benefit the most from themes suited for extensive inventories. Niche stores can take advantage of themes designed specifically for their niche. Last but not least, one-product stores benefit from themes suited for small catalogs.
So, how do you find a store theme that fits a one-product store?
Well, as I said, you should try to look for themes suited for small catalogs. If you are using Shopify, you are in luck since you will be able to filter the articles based on this exact criterium:
Most themes in this category will allow you to showcase your product without the clutter of unnecessary features.
Focus on building an excellent home page as well
Since you are building a one-product store, it's essential to focus on your homepage.
You should put all your blood, sweat, and tears into creating two main pages that will impress your visitors. Not only the product page but also the home page!
An advantage of starting an online one-product store is that you can design your homepage like an eCommerce landing page, where you can already start selling the product to your visitors.
You should check it out to see how they have designed their homepage!
To maximize conversions, they have used elements like:
An enticing headline, description, and call-to-action
Professional product images
Social proof in the form of testimonials from various media sites and previous customers
A list of reasons why you will love their product
A selection of their scents
Consider working with a private agent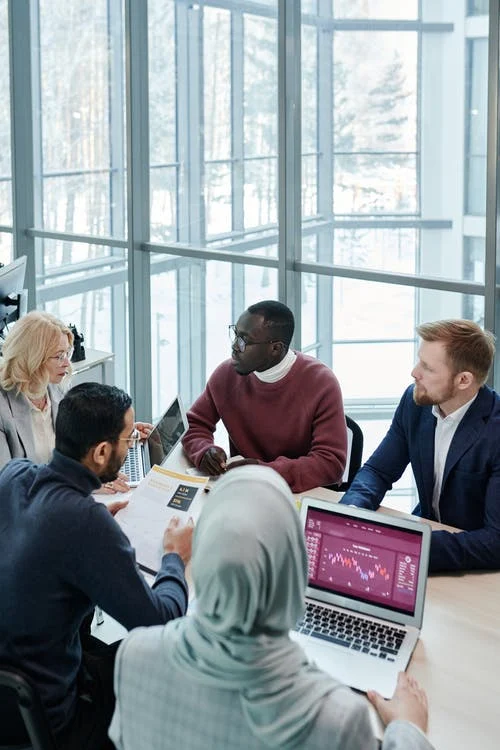 A one-product store provides an excellent opportunity to work with a private agent.
If you don't know what an agent for your online store does, let me shortly explain the concept.
An agent is an alternative to a supplier. It's a person that will source, store, pack, and ship products for your online store.
Your private agent will be the middleman between you and your supplier:
By working with an agent instead of a supplier, you may be able to benefit from a couple of things.
Among others, a private agent is specialized in finding the best suppliers, negotiating for the lowest prices, offering the fastest shipping times, and can help you with the branding of your product and packaging.
Work on building a post-purchase upsell page
Some online one-product stores sell just a single product.
However, sometimes it's a good idea to offer your customers one or two extra consumables or accessories related to your product as an upsell.
More often than not, it's better not to offer these upsell products at the beginning of your customer's buying journey, when they may start to doubt if they need the product.
A great way of upselling your customers is using a post-purchase upsell page. At that point, you have already secured the sale of your main product and can now offer the upsell without the risk of losing your customer!
And remember, you don't have to offer physical products as they upsell continually. You could also try something digital like an eBook or a video!
Conclusion
We have written this article to guide you in the right direction of starting an online one-product store.
Remember that one of the most important aspects of a one-product store is the product, so make sure to spend a reasonable amount of time on your product research.
Also, remember to find a good supplier, research your target audience, and design an excellent homepage as well. And finally, don't forget to check if you can upsell your customers with any complimentary products!