Gathering data on your social media marketing effectiveness is only the first step; to make improvements, you must also comprehend and apply the data.
Additionally, you must evaluate your performance compared to your rivals if you genuinely want to increase the impact and return of your social media marketing approach.
Your brand can use the data you've gathered to hone your approach and achieve significant advancements by understanding the social media benchmarks related to your social media marketing strategy.
What are Social Media Benchmarks?
Benchmarking refers to contrasting your performance with industry norms, direct rivals, or past results. It aids in defining success and the measures you'll use to assess and comprehend your present routine, forecast your future performance, and make adjustments.
Therefore, the social media benchmarks compare your present social media performance to industry norms, your rivals, and your past success.
Through social media benchmarks, you may monitor and compare significant social media indicators, including engagement and reach of followers, and more.
Why Social Media Benchmarks Matter
Your social media marketing strategies will succeed if you monitor your performance using social media benchmarks.
Without social media benchmarks, brands struggle to understand how they compare to their rivals. Without this knowledge, it's difficult (if not impossible) to make any significant changes to your marketing approach.
Benchmarking can be very advantageous for your brand. The first benefit is that it enables you to enhance your content strategy and concentrate on information that affects your target audience.
You can uncover the areas of your messaging that require improvement by employing competition analysis as part of your social media benchmarks because you and your competitors are marketing to the same demographic.
On the other side, if you carry on without establishing social media benchmarks, you won't have the clarity necessary to create a successful social media marketing strategy. It's like shooting a gun in the dark at a target; you know the target is there, but you'll waste a lot of time and effort attempting to hit it.
The following three points can help you enhance your social media marketing due to social media benchmarks.
Set Realistic Goals
You get a lot clearer idea of how you can utilize social media to grow your business when you have a complete awareness of where you, your rivals, and your industry stand in terms of performance.
This will assist you in creating objectives that are practical and based on social media benchmarks that you can raise (as it is useless and unlikely to strive for 5+ million followers when the average industry participant has less than 100K).
Educate Your Strategy
You may develop a content plan that capitalizes on your advantages if you know how your social media marketing initiatives are faring compared to your rivals or your sector. You'll understand that it is data-driven.
Evaluate Your Performance
Benchmarks for social media performance are beneficial for assessing how well your marketing strategies are performing. This results in several beautiful things.
To begin with, you'll feel more confident in your marketing plan since you can base strategic decisions on data and notice changes in your performance.
Setting realistic objectives is related to this since you may assess your performance using the data you've gathered and utilize that knowledge to reevaluate or modify your goals.
The importance of social media benchmarking solutions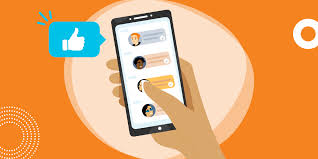 To claim that social media is overgrowing would be inaccurate. It has grown and has entered the mainstream. Businesses that don't use social media as a marketing tool will be seen as unimportant and perhaps even left out.
But I'm sure you already knew that. Social media has completely changed the way we interact with one another and conduct business, and it is now essential for building solid relationships with your clients.
Millennials and Gen Z. These days do not just use social media, people of all ages use social media, and a wide range of topics flourish there. Exciting and potent solutions will undoubtedly become marketable given the current dynamic environment.
Even though social media is a potential marketing tool, it is crucial to comprehend its effects.
The best social media strategies in the world cannot be "eyeballed." They necessitate extensive research, analysis, and interpretation.
Fortune 500 firms have adapted and are now developing a distinctive, effective social media strategy on Twitter, Facebook, and Instagram, which calls for close attention to detail and a solid understanding of platform dynamics.
What should your social media benchmarking goals be?
Aspirational benchmarking
The key to aspirational benchmarking is to think broadly. With this strategy, you should use metrics from business titans or highly regarded organizations (think Fortune 500 or Inc 5000).
In contrast, you may concentrate on small businesses that you find impressive, like those on the Forbes Small Giants list.
Where can you get these firms' social media metrics?
Fortunately, several studies that employ information from leading firms offer a peek into their performance statistics. Google Scholar is an excellent resource for the most recent studies that can help with your benchmarking attempts.
Earned benchmarking
This second approach is mainly targeted at sponsored advertising.
Your best-performing ad campaigns would be evident if you had previously conducted a social media audit. You can then use those indicators as benchmarks moving forward once you've determined which campaigns are the strongest.
Competitive benchmarking
Because you'll be evaluating yourself against other businesses, this strategy is comparable to aspirational benchmarking (or influencers). The critical distinction is that you should pick your niche's most direct rivals. You can most likely name your primary rivals off the top of your head.
Using Facebook Insights, extracting high-level information about other business pages is simple. You may quickly view another page's weekly engagement statistics, new page likes, and additional information with the "Pages to Watch" function. You can manually check the number of followers, preferences, and comments your rivals have on other platforms (like Twitter and Instagram) to gauge their level of involvement.
Using these three benchmarking strategies, you may position your social media performance numbers into a helpful perspective. There's no need to stick with a single system. Instead, you can use all three, giving you various viewpoints. You'll also have a better idea of where you are now and where you want to be once you've created your standards.
Benchmarking Social Media: How to Do It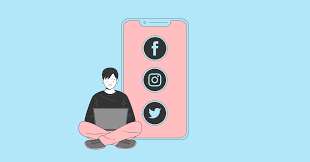 We have a seven-step process you may utilize to get started, even though there is no one way to approach social media benchmarks and the process of benchmarking.
Step 1: Find Your Why
Determine what you're evaluating and why a social media benchmark is necessary before you start taking any measurements. To do this, you must first analyze your social media requirements to determine what is lacking.
Do you need to reevaluate your content strategy, or will you focus on engagement rates? Your data collection and analysis will aid in determining the best course of action for your social media marketing.
Step 2: Set objectives
After deciding what to concentrate on, it's time to make goals. measurable objectives
If you own an online store and are aware of your conversion rate, for example, you might be motivated to boost website traffic because doing so will probably increase conversions. Your focus may be on interaction and growing your following if you want to improve brand affinity and create a community.
Connecting every aspect of your social media benchmarks strategy to your established objectives is crucial.
Step 3: Know Your Competitors
Keeping track of your competitors' activities is critical because you probably have much in common with them. An analysis of the competition can help you with this. There are several types of rivals to consider, though.
Direct rivals are businesses that offer the same services to your target market as you do. Those who compete in your market indirectly provide different services than you do.
Replacement competitors are rivals who operate in a different market sector then you but whose goods may be used in your place.
Those who don't currently serve your market but might in the future are considered potential or future competitors.
When conducting social media benchmarks, it's essential to consider each of your rivals in light of your company's objectives. While you are benchmarking, keep in mind your business's long-term goals. For instance, broadening your definition of a rival makes sense if you intend to scale your firm. This will ensure that your social media standards align with your objectives.
Step 4: Select the Best Social Media Sites
It's time to choose the social media networks you'll utilize for benchmarking at this point. An essential distinction in this situation is that you are choosing the social media sites you will benchmark, not the social media platforms you will employ for social media marketing.
Look at your list of competitors and note the platforms they are employing. What platforms are they most successful on? It would help if you considered your audience and their social media channels in addition to your rivals.
Step 5: Create and Document Actionable Insights
Many marketers make mistakes at this point. Gathering all this data and information is one thing, but putting it to use is quite another.
Now that you have the information you require, it's time to analyze the data and draw conclusions that can be put to use. Record your findings from each initial process in writing and your suggestions for your social media plan.
Actionable insight examples include the following:
Though their Facebook posts receive more engagement, our competitors' Instagram posts reach a larger audience. We'll concentrate on posting on Instagram and use Facebook to promote our website to raise brand awareness.
In our sector, video content has a 3X higher engagement rate than photo material. Thus we should post at least one video on social media every week. Among our rivals, our competitor has the highest Instagram engagement rate.
They combine user-generated content, videos, and motivational quotations in their content. Therefore we should start incorporating these into our plan.
Your goals should be directly tied to the insights you develop.
Step 6: Put into Practice, Assess, and Modify
Implementation, evaluation, and adjustment are the final steps in this procedure. Here is where you apply your knowledge.
However, you can't stop there. You must continually assess and modify your practical insights to maximize the value of your social media benchmarks.
Conclusion
In the end, you want to outperform your rivals, so keep an eye on what they're doing and pick up tips from their achievements, inventions, and errors.
You'll need a benchmarking solution if you want to improve your social strategy by learning what's effective and what isn't. By comparing, benchmarking, and evaluating your social performance, our benchmarking tool may assist your team in making decisions in real-time.