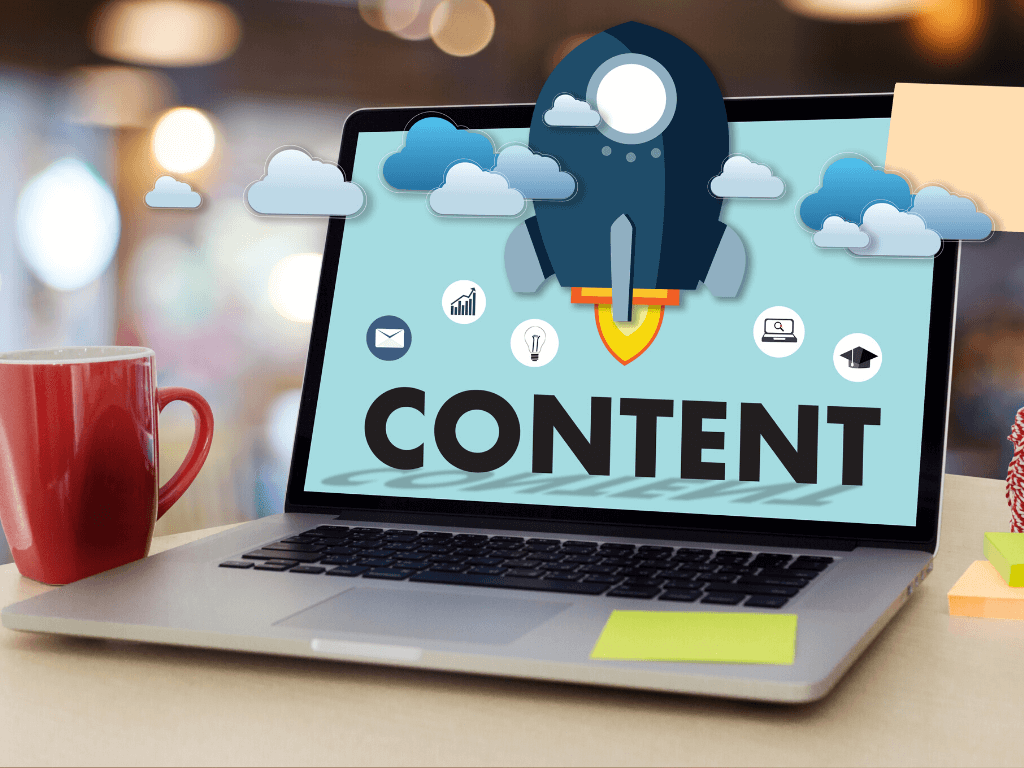 Content marketing is a strategy to attract, engage, and retain an audience by creating and sharing relevant articles, videos, podcasts, and other media. This approach establishes expertise, promotes brand awareness, and keeps your business top of mind when it's time to buy what you sell.
What is Content Marketing?
Content Marketing is a way to engage your audience and raise your number of clients based on relevant and valuable content creation.
This strategy can attract, involve and create value for a brand's audience. This method builds a positive brand perception and generates more business for your enterprise.
It is no more a market trend but a strategic investment to achieve more business success. With Content Marketing, a brand can gain more relevance and visibility online and grow recognized by its customers.
In short: a business can stand out in people's memory and avoid being swallowed up by the competition.
Today, being on the internet is not enough. The issue, now, is how to be online, being seen and relevant to the audience. This is a Content Marketing mission.
Why use Content Marketing?
There are indeed other ways to be online beyond Content Marketing. So, why should you pick this option for your business?
Because Content Marketing is a foundation and complement to other Digital Marketing strategies.
You will need relevant content to work with social media marketing. The same happens when you pick email marketing or corporate blogs: you will always need the content.
The most prominent specialists in the world agree that content is king. By using it, you may achieve a few different objectives types in many ways, like teach to people how to use your product or service to solve their problems.
You have to remember that today people have the power to choose which content they will consume. They are immersed in a sea of information, and you should give them the best options if you want them to pick your brand.
Which are the benefits of Content Marketing?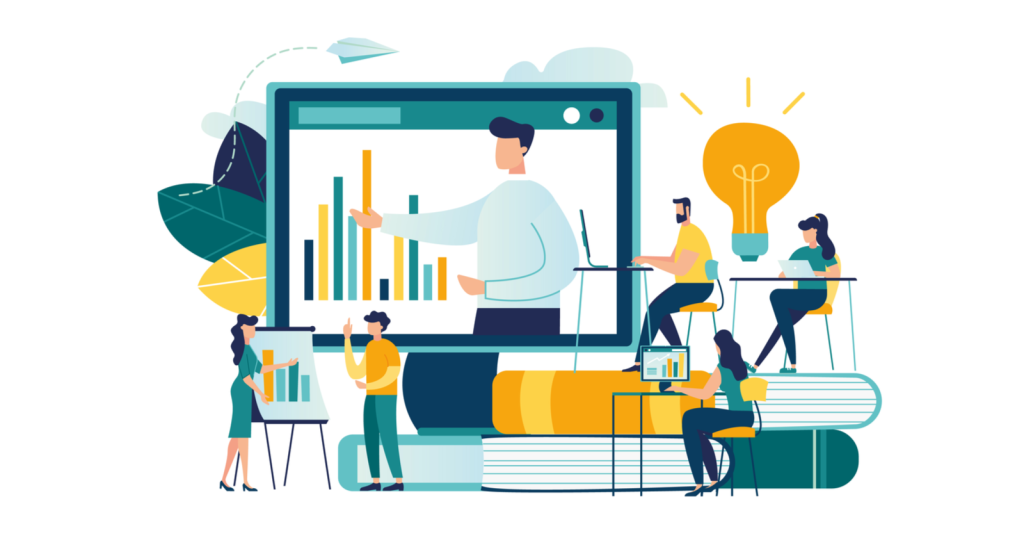 We have already mentioned some Content Marketing benefits and affirm that this method may bring growth to your business. Now we will enlarge the explanation about each point mentioned to show you how they work.
Attracts visitors and grows your site traffic
Helping people find your company among a giant quantity of online information is a big challenge, but the content makes you findable, especially for search engines like Google.
In the same way, relevant content attracts attention in social media or email marketing campaigns, making more people access your site.
Creates value for your audience
The content you create and offer to your customers is not just valuable; it gives a necessary message to the right people when they need it. It will exceed the expectations and turn you into an authority on that subject, generating value for you and your audience.
Engages your audience
When you give your audience relevant and helpful content, they will consider it so incredible that they will share it with their friends and followers. And that's not all: people will interact with your content in another way, like leaving comments and reactions.
Generates a positive brand perception
Beyond all you read, Content Marketing helps your audience in a moment it needs, and people tend to do business with brands they already know instead of unknown companies.
Educates the market about your products and services
Most people don't even know their problem and that your product or service may solve it. Content Marketing can teach the audience that your solution exists and how it works.
Drives sales to the next level
Sales are the principal goal, even when there is another secondary. Content Marketing may be present in all stages of the buying process, driving your audience until the final decision.
Without the content, this driving was made individually, by a salesman, for example. That's why it reached a smaller number of people.
When you adopt Content Marketing, you win more extensive coverage, reaching more and more consumers but targeting them most effectively.
As we've said before, you can teach your audience why they need your products and services; that way, you'll sell more quickly and on a larger scale.
Generates more leads
The most binding site or blog goal is lead generation. Part of the strategy will drive sales once each lead is a potential client.
A lead is a visitant of your blog or another content channel that converts in a form, leaving some information about him.
With more information, it's easier to know if you will qualify for the lead or not.
Even if your site already has visitors, when you invest in Content Marketing, you can convert them into leads, offering attractive that stimulates them to leave useful information to close a deal.
And the more you generate leads, the better the chances to sell.
Reduces Customer Acquisition Cost
Customer Acquisition Cost (CAC) is a metric that indicates the cost invested in the marketing and sales areas to acquire each new client.
Content Marketing can have a lower CAC because one piece of content can reach many people.
Besides that, most content produced is evergreen, which means its informational content will generate results for a long time. This also makes the content a company asset and increases its value.
So, beyond reducing CAC, content brings more value to your business and contributes to helping your clients without the need for your sales team's efforts, making it free to focus on a more personalized and assertive approach.
Increases the client's lifetime value
The lifetime value is the total value spent by the clients on your business. It means that the more they buy or the longer they stay as your clients, the more prominent will be their lifetime value.
If you offer relevant and usable content to your clients, you'll keep them for more time on your base.
They will feel important when perceiving that your brand keeps thinking about how to help them solve their problems, even after they closed the deal.
How content marketing works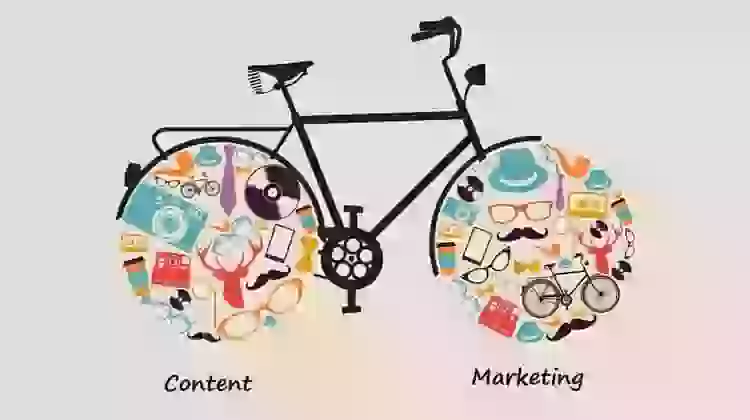 Your business can use content marketing to attract leads, make a case for your product or service when someone is researching what to buy, and close sales.
To use it effectively, you'll need to deliver the right content at each sales cycle stage—from awareness through consideration to purchase. If this sounds complicated, don't worry: Approaching content this way simplifies the process.
Companies use content marketing in each sales cycle to engage and sell.
Awareness stage
At the first stage of the sales process, your content should focus on your audience's top concerns. Writing about their pain points, challenges, and questions gives you the best chance of engaging with them. Content at the awareness stage should be educational, how-to advice. Save your selling for the consideration and closing phases.
The best content for this stage: articles, blog posts, e-books, videos, newsletters
Examples:
A restaurant writes a blog post about planning a menu for a graduation party in the spring.
A bike touring company creates a short video on "3 Ways to Choose the Right Bike Trip."
An architecture firm creates an e-book called "Questions to Ask Before Hiring an Architect."
Consideration stage
Content should offer a hybrid of helpful information and marketing in the consideration stage. It should educate the reader about what features or functions to look for and how various features address their needs. Of course, your content should lean toward what your business offers.
The best content for this stage: case studies, how-to articles, how-to videos, checklists/worksheets
Examples:
A cloud-based phone system company creates a checklist entitled "8 Ways to Improve Your Phone Customer Service" that details the features and functions that make excellent customer service possible.
A landscaping company creates case studies about "The Biggest Mistakes Most People Make When They Hire a Landscaper."
A catering company features case studies of successful events focusing on the benefits they offer, such as "How to Accommodate Food Allergies at Your Next Event" or "How to Ensure Your Caterer Uses Sustainable Practices."
Closing stage
Content marketing plays an important role when a prospect is close to buying. At this stage, you can focus on sales as long as you continue to drive home why you're the best choice rather than just how excellent your services or products are.
Your central message should be your expertise, knowledge, and the differentiating benefits of what you sell.
The best content for this stage: case studies, user-generated content, buyer's guide, product video, the research report
Examples:
A consulting firm creates a research report proving that businesses that engage in strategic planning, external assessments, and other services—shaped by what benefits it offers—experience higher growth.
A design agency creates short videos showcasing the variety in its work across different industries to demonstrate its diverse expertise.
An orthodontist practice encourages patients to contribute testimonials about its state-of-the-art equipment and top-notch service.
How to get started with content marketing
Content marketing can feel overwhelming, but it doesn't have to be. A successful content marketing campaign should be manageable and sustainable. Take these steps to get started:
Identify your audience. To create content for a particular reader, you must clearly understand their priorities, challenges, and preferences. If you have detailed descriptions of your various segments, choose 1 or 2 to write for—otherwise, craft profiles of your audience members and prospects before starting.
Determine the correct formats. The valid format corresponds with what stage of the sales cycle you're creating content for. Another critical consideration includes what designs will best help you showcase value. This will be a video; for others, a checklist.
Decide who will write, edit, and proofread your copy. An audience will judge your content on its quality, and they should. Identify the right resource, internal or external, to create this work. Regardless of who makes it, hire a professional proofreader to review anything before it goes out the door.
Determine how you'll distribute. Will you post content on your site, email it to people, or print it for an event? Start with "where" you know your audience will likely be, and choose formats that make sense. For example, an article makes sense to send via email, a checklist or worksheet can be posted on social media, and a buyer's guide is an excellent follow-up to a pitch.
Choose a sustainable schedule. It's easy to make a content marketing plan that's overly ambitious. Once you know the target readers and the formats, create a short-term (3-6 months) plan for a realistic number of content elements you can make based on your budget and resources. Please keep track of how long it takes you to create each piece of content so that you can build that time into your schedule.
Follow best practices. Compelling content is written without the jargon that only you and your peers will know. It should also include how-to advice. A short, relevant, actionable piece of content is best.
Conclusion
I hope this guide not only answers the question: "what is content marketing?" but helps you get started with it.
Content marketing takes time to kick in.
But when it does, you can find yourself with more traffic, leads and customers. This is why it's such a popular marketing channel.
With all that said: I recommend focusing on the basics at first. Focus on creating content for your audience. Create world-class content that's head and shoulders above what's out there. And be consistent.
Then, once you master the fundamentals, start experimenting with search engine optimization, scaling up, and new content formats.