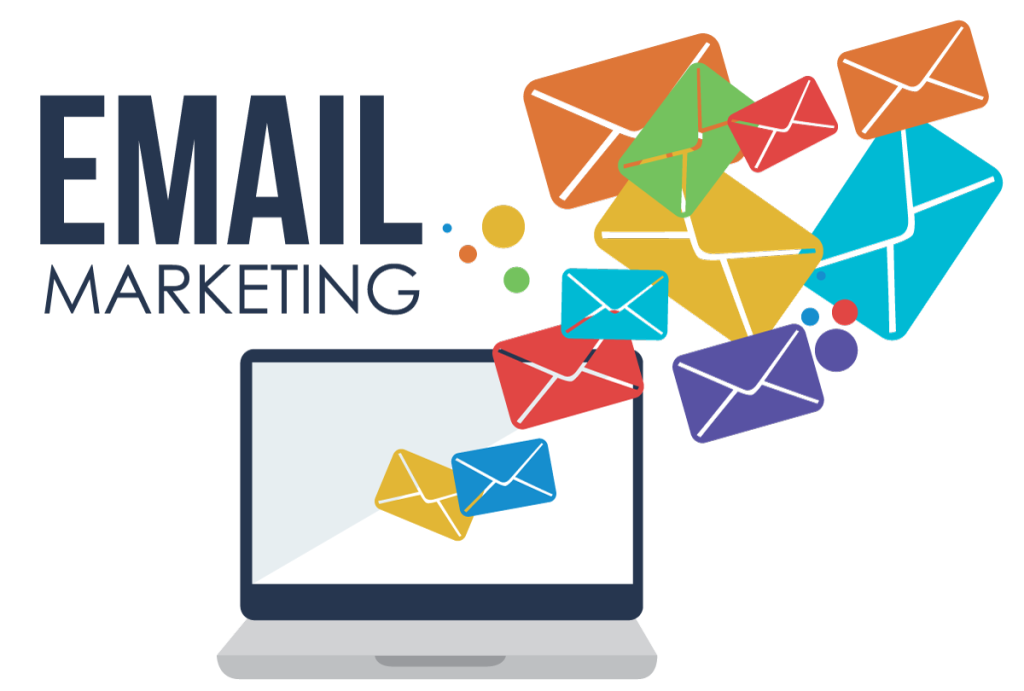 Email marketing is using email to promote products or services while developing relationships with potential customers or clients. It is essentially direct mail done electronically instead of through the postal service.
Learn about the perks of email marketing, the methods do it right, and how it compares to some other forms of marketing.
What Is Email Marketing?
Anytime a company sends out an email, besides order confirmations and direct responses to customer questions, it could be considered a form of email marketing. Email marketing is one segment of internet marketing that encompasses online marketing via websites, social media, blogs, and more.
Email marketing can include newsletters with updates on the company or promotions of sales and exclusive deals for subscribers. Marketing emails may also seek to share a general message on the company's behalf, such as in the wake of a natural disaster or company scandal.
At its best, email marketing allows businesses to keep their customers informed and tailor their marketing messages to their audience. At its worst, this marketing can drive customers away with persistently annoying spam emails.
How Email Marketing Works
It's easy to set up and track an email marketing campaign, making it accessible for small businesses. You can add a newsletter sign-up option to your website, for instance. As people sign up, you can send newsletters to a growing audience. You can also direct customers to the newsletter from your social media profiles.
The two most significant advantages of email marketing are price and ease. Compared to other types of marketing, emailing is an inexpensive way to advertise your company and its products or services.
A regular newsletter is a simple and effective way to send updates about your company, upcoming events, and special offers. Email software also makes it easy to schedule automated promotional emails for customers who haven't purchased recently.
Email marketing allows you to target particular groups of customers or even specific individuals. Offering individual customers special birthday deals on merchandise or services is one way to do this.
A restaurant, for instance, might send an email to customers on their birthdays offering 50% off an entree. This personalization helps a business develop and maintain a relationship with a customer—which can lead to increased sales and customer loyalty.
Email Marketing Remains Relevant
In the age of social media, writing off email is tempting. However, statistical evidence shows that it remains an essential aspect of marketing efforts. For instance:
Experts with the email marketing company Litmus estimate that email marketing returns an average of $42 for every $1 spent.1
One survey found that 59% of respondents were influenced by email regarding purchasing decisions.2
A study of more than 1 billion shopping sessions in 2019 found that email marketing has a conversion rate of 2.3%, compared to 1% for social media.3
One huge advantage of email over social media is that customers are likelier to see an email than on social media. Just posting something on social media doesn't mean everyone you want to see your message will see it. However, an email will sit in an inbox until it's read (or deleted).
Ideally, email marketing should go hand in hand with social media. Adding social media "Like" or "Share" buttons to your marketing emails gives an additional way for customers to connect with your brand. Snippets of positive reviews from social media fans can be included in emails, and social media posts can drive customers to your email newsletters.
Email marketing can substantially increase your income if you do it correctly. It's a great way to get people to visit (and revisit) your website or blog. More traffic usually equates to more income.
Email Marketing Strategies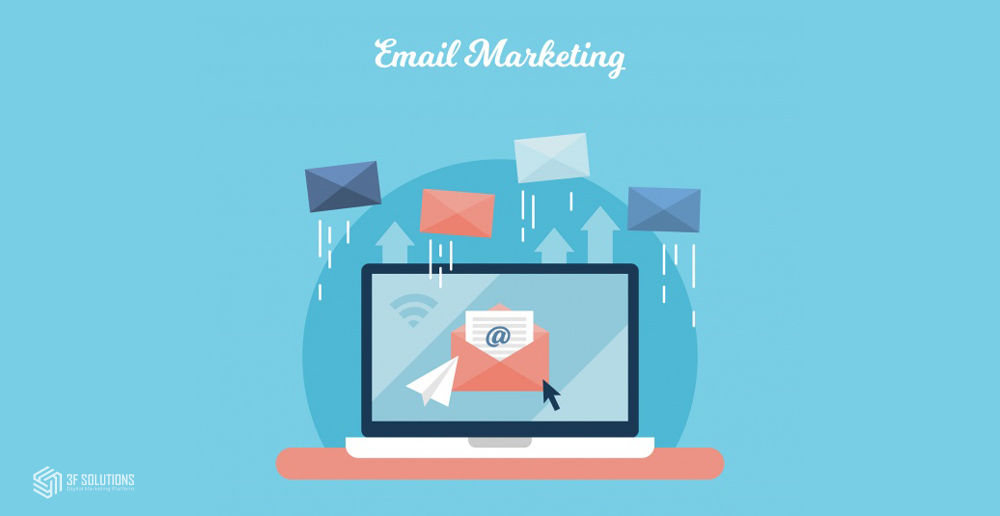 Effective email marketing takes effort. Here are a few strategies for making the most of your email marketing campaigns.
Build Your List
All you'll do by sending an unsolicited email is turn off most of the people you were hoping to turn into customers. Whether through your website, in your store, or at an event, make it clear when customers opt to receive your emails.
Follow the Law
Email marketers must adhere to the rules of the CAN-SPAM Act. These rules include having a non-deceptive subject line, providing a straightforward way to unsubscribe, and including your name and address at the end of the emails.4
Mix Up Your Messages
Don't just send out ads to buy all the time. Use your emails to build rapport with customers by sharing your expertise or that of others, giving them tips and insights they can value. Share information that lets them know more about you and your company.
Respect Your Subscribers
Treat your list well. Remember that the people you're communicating with have trusted you with their information; they deserve your respect. If you want a chance to convert them from customers to fans and even evangelists for your brand, then make them feel special.
Follow a Schedule
Stick to a schedule if you're doing a newsletter. Sending out an email every week on the same day (or days) will help your subscribers know what to expect from you and when.
Optimize for Mobile
Studies by marketing analysts with Litmus have consistently found that just under half of all emails are opened on mobile devices.5 That means that if your email doesn't display correctly on mobile platforms, half of your audience will think you don't know how to craft an email perfectly.
How Does Email Marketing Work?
Email marketing works to support your organization's overall marketing strategy. This is done through email campaigns. A campaign typically coordinates with a marketing promotion and includes a specific call to action. They often send through email service providers such as Mailchimp, Campaign Monitor, Constant Contact, and Cakemail.
Now that you know how can use email marketing and some of its advantages, here are a few tips to get you started on creating your email marketing campaign:
Build a List
To reach a big audience, you need to grow a big audience. This means building an email list. Below are a few tools you can utilize:
Email opt-in forms throughout your website let users know they can sign up for your email list and hear from you about the latest company news, sales, or product arrivals
Pop-up ads can be strategically timed to appear as users navigate your site and encourage them to sign up for your email list.
Social media channels like Facebook, LinkedIn, and Instagram are a great way to utilize your following and cross-promote your email campaign.
Create an incentive for signing up, such as a discount, eBook, etc., to grow your email list.
However, if you decide to build your list, make it clear to customers what they're signing up for. Otherwise, your emails could be marked as SPAM and could block your company from sending further communication.
Send Quality Content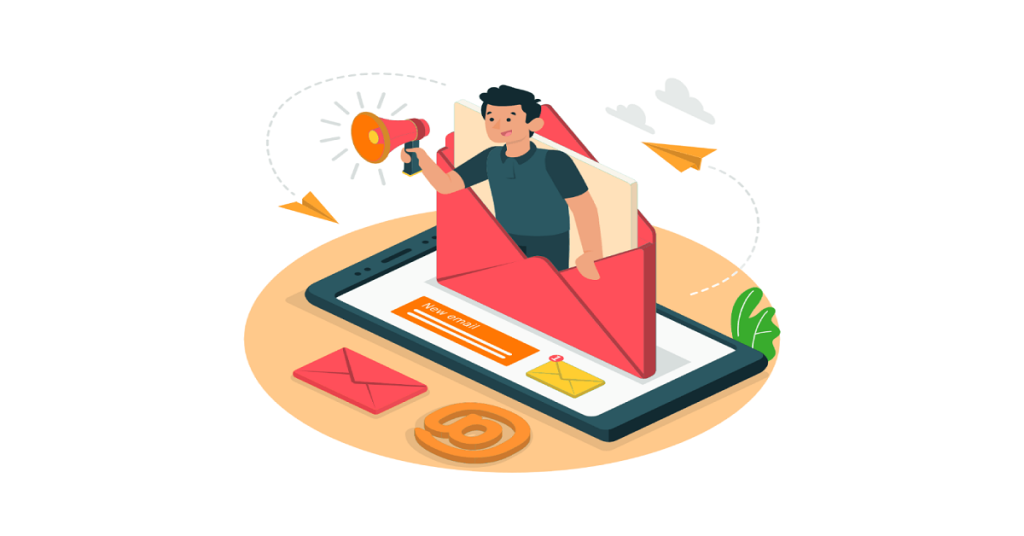 The goal of the email is to communicate something important to your readers. However, if your content and delivery aren't quality, your message will never get opened.
So, what makes an email quality?
It adds value.
Every email you send should benefit your audience in one way or another. This could include providing tips or advice, sharing exclusive content, or offering a discount.
It has an enticing subject line.
An email's subject line is the single line of text your subscribers see when your message appears in their inbox. It can often be the deciding factor as to whether or not someone opens your email. For this reason, an enticing subject line is critical. An effective email subject line is short (around 60 characters), specific, and personalized.
It's mobile-friendly.
As mentioned earlier, 85% of people read email on their phones. This means your content needs to create for the mobile experience. Some ways to do this are to use more visual elements vs. text, keep your copy short, and put your most important message at the top of the page, so readers don't have to scroll to find it.
It has a clear objective.
Every email you send should contain a specific action you want your reader to take, whether to make a purchase, sign up for a class, donate to a cause, etc.
It's on-brand.
From the design to the copy, emails should follow your organization's brand guidelines and have a consistent look and feel. This can help you gain brand recognition and build familiarity among your audience.
Utilize Automation
With email automation, you can create a series of emails automatically sent to your subscribers. For example, emails can be action triggered, so if someone subscribes to your list, a thank you can immediately send a message to their inbox. This means you spend less time manually scheduling and sending emails, which can help maximize your team's marketing efforts. Given the time-saving benefits of email automation, it's no surprise that 75% of marketers use at least one automation tool.
Automation also makes it easier to stay in touch with subscribers regularly to stay engaged with your brand. It's crucial to schedule messages frequently, so customers don't go too long without hearing from you.
Understand Analytics
To get the most out of your email marketing efforts, you need to know what's working and what's not so that you can make improvements along the way. Email analytics gives you the information to do just that.
Most email marketing tools use tracking features to gather data for each campaign you send automatically. As soon as an email hits your subscriber's inbox, information such as click-through rates, conversions, open rates, and unsubscribes are collected for your review.
According to Campaign Monitor, here are some good numbers when it comes to email analytics:
Average email open rate: 15-25%
Average click-through rate: around 2.5%
Average click-to-open rate: 20-30%
Unsubscribe rate: under 2%
When it's all said and done, understanding analytics is a win-win for your organization and subscribers. They get a better email experience, and you gain valuable information to help you generate more leads and potential sales.
Conclusion
Hopefully, this article has given you a better idea of the world of email marketing. We know there's certainly a lot of information here. But by taking things one step at a time, anyone can use email marketing to grow their business.
Get started today with Sendinblue's Free Plan to see what features and functionality your business needs!