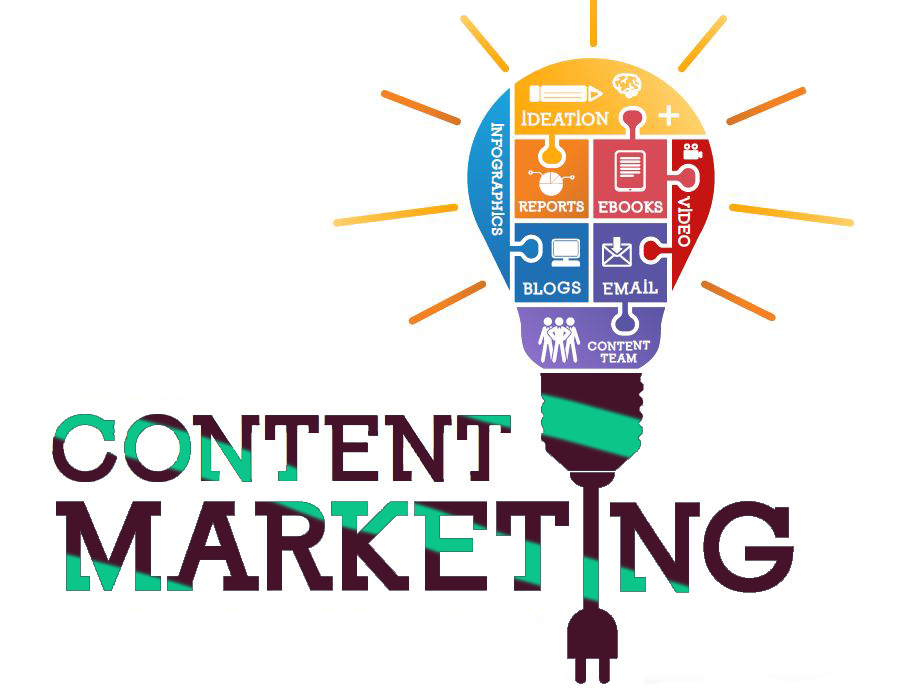 You've got your ecommerce store all set up, and you're ready to launch. Once it lives, the key lies in getting consumers to visit your store.
The fundamental question here is: How?
To quote Bill Gates, "Content is king."
One of the most effective ways to increase website traffic is content marketing. Doing it right requires, first and foremost, understanding aspects of it like what sort of goals to set, what metrics to look at when measuring content marketing's effectiveness, and more.
This article will dive into ten content marketing statistics that will show you the importance of content marketing and some of its best practices to craft the content marketing strategy that best suits your business.
Let's get started.
 10 Content Marketing Statistics
1. Content Marketing Effectiveness
The first content marketing statistic we have for you will aim to answer the basic question, "Why is content marketing important?"
The best way to explain the importance of content marketing is to look at its success rate. As many as 96 percent of all marketing decision-makers today say content marketing has been effective for their brand (Zazzle Media, 2019). That's an increase of 37 percentage points from the 70 percent who said so in 2017.
Nearly one in five of them describes content marketing as "extremely effective."
This is so much so that content marketing is increasingly being integrated into brands' overall business goals, with 89 percent of marketers saying that it now forms part of their company's broader objectives.
When it comes to the types of content marketing commonly used, written content is still marketers' favorite. A whopping 98 percent of marketers use written content as part of their content marketing strategy. This is followed by email marketing with 82 percent and organic social with 78 percent.
2. Measuring Content Marketing
Though the above statistic proves that content marketing is effective, it doesn't mean you should start churning out content after content with no overview of its results. There needs to be in place, and a big part of that is success measurement.
The latest content marketing statistics show that more than half of all marketers (51 percent) use organic traffic to measure their content's success (Semrush, 2022). This refers to users arriving at a website through non-paid means after coming across the range by conducting an online search.
This is the most popular way of measuring content marketing success, followed by search ranking, with 42 percent of marketers listing it as a metric to measure how well their content has performed. Leads, conversion rates, and social shares make up the five most popular metrics with 40 percent, 34 percent, and 32 percent, respectively.
3. Most Achieved Content Marketing Goal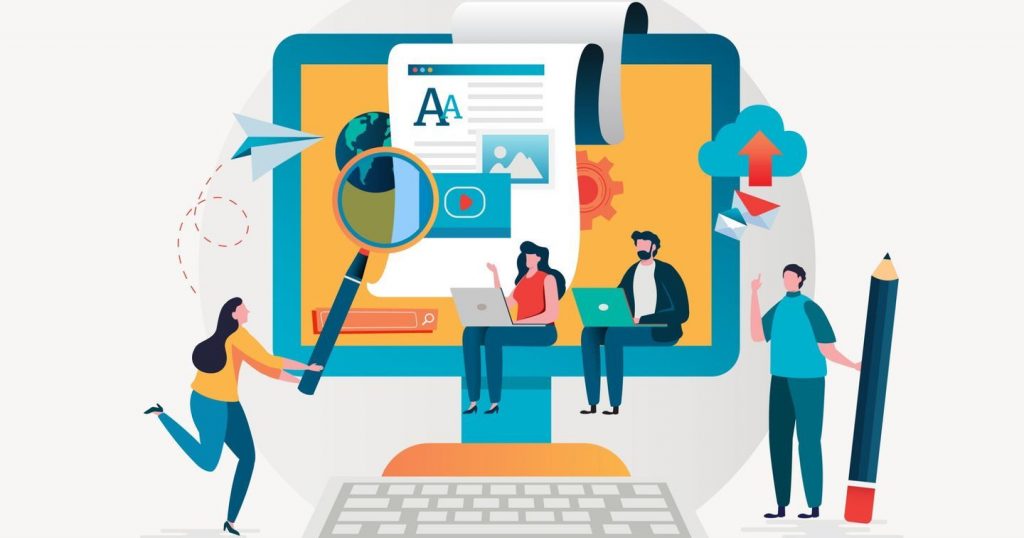 No content marketing strategy is complete without setting goals and objectives.
According to a recent survey, 88 percent of marketers have successfully reached their goals of creating brand awareness and building credibility and trust through content marketing (Content Marketing Institute, 2021).
These make them the most achieved goals through content marketing. Other goals marketers have reached with content include the ability to educate their audiences, with 80 percent of marketers having earned it, followed by building loyalty with existing clients (78 percent) and generating demand and leads (72 percent).
With the increasing number of marketers reporting successful goal attainments for these metrics, it's clear that content marketing is an essential strategy to grow your dropshipping business.
4. Active Investment in Content Marketing
With such a high rate of success with goal attainment through content marketing, it should come as no surprise that as many as 70 percent of marketers are investing in content marketing actively.
But not all types of content marketing are made equally, and costs can vary across the different methods. Video marketing, for instance, can be costly, especially if it is done with proper professional equipment and quality footage and editing.
The costs of influencer marketing can also fluctuate quite a bit depending on the industry or niche you're in and the type of influencers you're going for—whether it's a high-profile influencer or a micro-influencer.
The amount of time, energy, and resources you can spend on investing in content marketing will ultimately come down to your content marketing budget, which brings me to my next point.
5. Content Marketing Budget
Yes, content marketing is effective. But just how and in which areas do we see the biggest results?
According to the latest content marketing statistics, more than seven out of ten marketers (72 percent) say content marketing helps boost engagement (OptinMonster, 2020).
This refers to interactions users have with the content. They can be anything from sharing, liking, and commenting on a social media post to clicking on a call-to-action embedded on a landing page.
Many marketers (72 percent) also say that content marketing effectively increases the number of leads.
To quantify content marketing's effectiveness, we need to understand its return on investment (ROI), which determines whether or not a particular action generates enough positive returns to justify its investment. The higher the ROI, the more worthwhile it is to continue producing the content.
But this isn't as easy as it sounds. Increasing ROI requires a solid content strategy, which is our following statistic.
6. Content Marketing Strategy
Investing in content marketing is one thing; having a proper strategy to meet business goals is another.
As we've seen from the previous content marketing stats, brands dedicate resources to achieving their business goals through content marketing. However, not all of them have a strategy to guide them.
The latest figures show that just under six in ten (57 percent) companies say they have a documented content marketing strategy.
Of them, a majority, or 39 percent of them, consider their strategy to be "somewhat successful," while 33 percent say it's "moderately successful." Nineteen percent of them say their system has been "very" successful. However, nine percent say it's been "unsuccessful."
Crafting a successful content marketing strategy that works and meets your business objectives isn't a straightforward process. It involves constant evaluation and fine-tuning to adapt to the ever-changing needs of the market, your audience, and your business goals.
7. Consumers Expect Brands to Provide Content
Interestingly, 90 percent of consumers expect brands to provide content (Meaningful Brands, 2019). But while the demand is there, getting your content to resonate with consumers may prove challenging because more than half (58 percent) of online content is not considered meaningful.
Content marketing is undoubtedly a competitive field. To get your content to stand out, you need to differentiate it from the content published by other brands and, more importantly, your competitors.
This is done by what expert Rand Fishkin calls "10x content". Factors that need to be considered in crafting such content include whether it generates an emotional response, is unique, and provides exceptional information.
This essentially boils down to the angle of your content and your ability to provide readers with a content experience that's different from everything else that's already been published.
8. User-Generated Content Is Important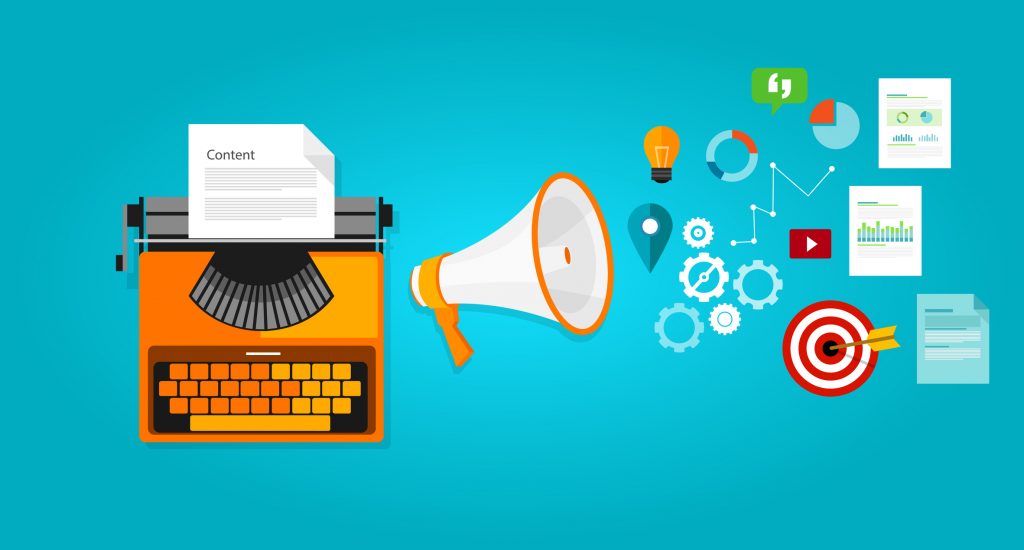 One type of content that comes as meaningful and valuable is user-generated content. It is one of the most effective forms of content marketing, with as many as 79 percent of people saying that it highly impacts their purchasing decisions.
In contrast, just 13 percent of them say branded content affects their decisions in the same manner, and the figure falls further to eight percent for content created by influencers.
It can be argued that much of this comes down to the difference in perception of how authentic these types of content are.
Consumers are 2.4 times more likely to view user-generated content as authentic than branded content. This is a stark contrast with marketers' perspectives, who are two times more likely to view branded content as the more authentic one.
9. Content Marketing Strategy: Paid Distribution Channels
Regarding non-organic content marketing, social media advertising is the most popular paid strategy by B2B content marketers. As many as 84 percent of them have invested money in promoting and distributing their content on social media.
Of all the different social media sites, LinkedIn is the most popular paid social media platform, with 76 percent of marketers reported to have used it in the past 12 months. Facebook, the king of social media, comes in second with 66 percent.
By a big stretch, these two platforms are the clear leaders in paid social media. Twitter, Instagram, and YouTube were used by just 29 percent, 17 percent, and 11 percent of marketers.
After social media advertising, the next most used paid distribution channels are sponsorships such as branding, booths, and workshops at 66 percent and Search Engine Marking (SEM) at 61 percent.
10. Outsourcing Content Marketing
A lot of time, energy, and effort goes into doing content marketing well. That relies on the team itself and its available resources, but it's also about how well integrated it is into the company.
According to the latest content marketing statistics, more than half (52 percent) of organizations say they are served by a small content marketing team, sometimes consisting of just one person. A quarter of them has a team that works across departments, while six percent say they have a dedicated team for each brand, product, or department.
If your business is starting, you'll be pretty busy managing its different aspects, and you may not have the resources to hire a full-time content marketer. One way around this is to outsource the work.
Many companies certainly are. More than half of them have at least one content marketing task outsourced. The best part about outsourcing content marketing is that from creation to strategy and measurement to distribution, there are just so many different tasks that can be outsourced.
That said, content creation is the activity that's outsourced the most, with 84 percent of organizations saying they've hired external help for it. This is followed by content distribution with 31 percent, content technology with 22 percent, and content strategy and measurement at 13 percent.
Conclusion
We hope these content marketing statistics have provided you with a clearer idea of the importance of content marketing and how it can help your ecommerce business.
If you need more help with growing your business, head on over to our blog where we have plenty more insightful and articles about everything related to dropshipping.
For those who already have a content marketing strategy in place, share what's worked and what hasn't in the comments section. We'd love to hear your thoughts!