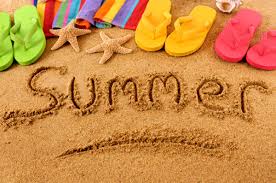 The yearly summer season is almost here, and so are the hot summer products!
Summer is a time when people want to enjoy the outdoors and relax. However, that doesn't mean they don't want to buy new products!
Your customers may be looking to spend their hard-earned money on summer essentials, like tank tops and flip flops.
Many other summer products see a spike in sales during this season. And if you're an ecommerce store owner, it's essential to know which products these are so that you can capitalize on the opportunity.
We have compiled a list of some of the best new products to keep on your radar this summer for your dropshipping store
Here are 12 summer products examples for online stores
Looking for some inspiration on what products to sell this summer?
Let's check them out!
1. Cool and breathable pet mats
Let's kick it off with a summer product from the pet niche!
These cool and breathable pet mats will allow your cat or dog to release some of their body temperatures during those hot summer days. They are made of a comfortable mesh fabric that is easy to clean.
Additionally, the mat comes in two different sizes and three different colors so that your customers can choose the perfect one for their pet! These mats will be a summertime hit with pet parents who want to keep their furry friends cool and comfortable.
 2. 4WD RC car
Summer is the perfect time to let kids play with an excellent 4WD radio-controlled car!
With its four-wheel-drive system, this RC car is perfect for off-road driving and can easily handle even the roughest terrain.
The car is also equipped with LED lights, so it can be used even once it's dark. Thanks to its remote control system, your kids can efficiently operate it. So, if you're looking for a summer toy that will keep your kids (or even yourself!) entertained for hours, this RC car is a great choice!
3. Sand-free beach mat
Do you also hate when sand comes onto your beach mat while trying to relax?
If so, this sand-free beach mat will solve that problem!
It is made from a unique double-layer mesh fabric that is breathable and lets sand pass right through it. With this beach mat, you can soak in the sun all day long without getting sand on your outfit.
The mat is also lightweight and comes with a carry bag, making it easy to take it with you wherever you go. Whether you're going to the beach, picnicking in the park, or just spending time in your backyard, this mat will come in handy!
4. Rechargeable solar lantern
Now, let's move on to a summer product for the outdoorsy types!
This rechargeable solar lantern is great for outdoor activities. You can use it to brighten up your tent at night or use it as the power bank for your mobile phone or tablet when there is no electricity around. The great thing about this lantern is that it has solar panels on top of it to automatically charge itself during the daytime!
It also has a USB port, so you can use it to charge your devices. And when the battery is running low, you can put it in the sun to recharge it. In short, this lantern is perfect for summer camping trips!
5. Dog frisbee ball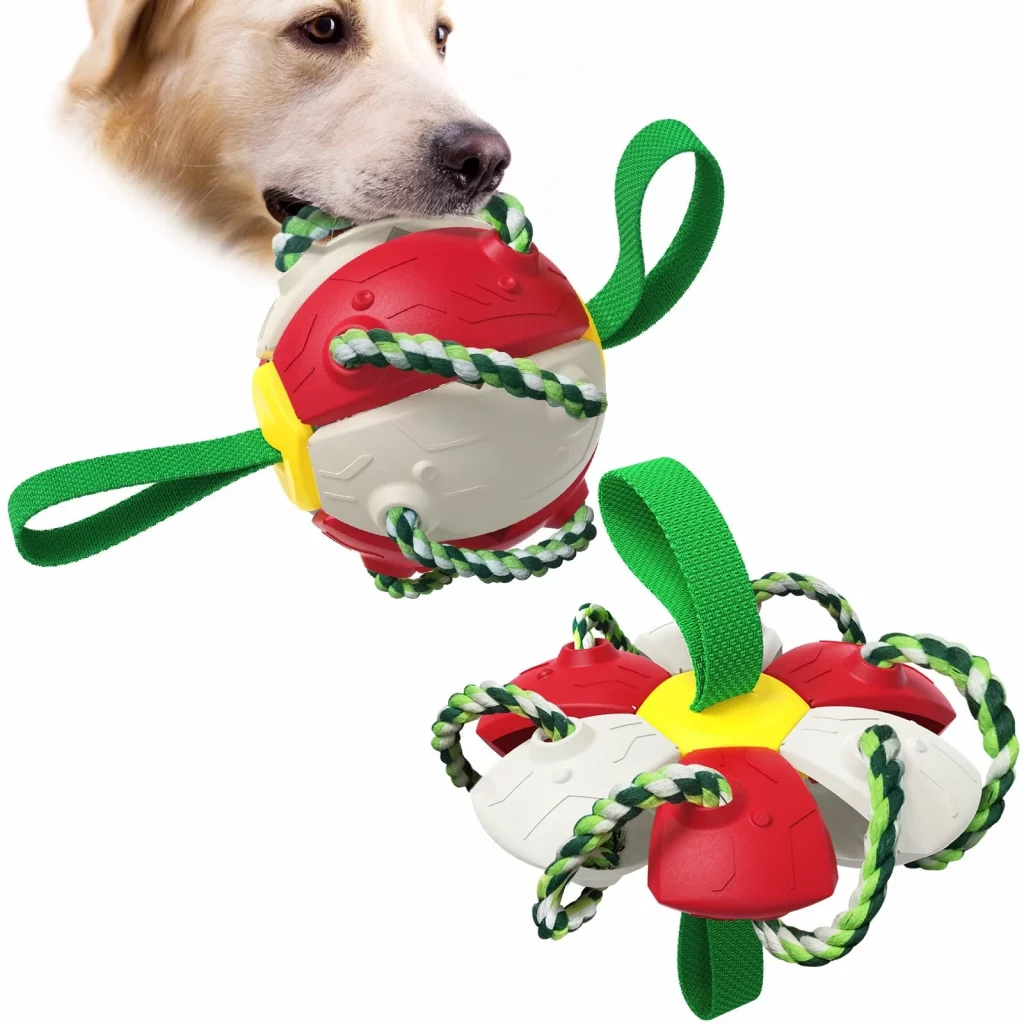 Here's another excellent pet product for you! As you can probably guess from the name, this dog toy is a frisbee and a ball!
It brings a wide range of possible ways to play with it. Push it flat, and it will become a frisbee, allowing you to throw it for a significant distance. After some time, the toy will automatically pop back into a ball, which will make it roll even further away from you and your dog.
The dog frisbee ball even has some cotton ropes attached, which will help your four-footer with chewing and cleaning their teeth.
This is a summer must-have for all dog owners who want to keep their pup entertained!
6. Waterproof dry bag
Summer is the season of watersports. Think about swimming, rafting, kayaking, or sailing.
What do all of these sports have in common? That's right; a waterproof dry bag could be convenient for them!
This bag is made from a PVC-coated fabric that is entirely waterproof. It has a roll-top closure system that makes it easy to seal the bag and keep your belongings dry.
The bag comes in three different sizes to choose the perfect one for your needs. This bag has you covered whether you're looking to keep your phone and wallet dry on a beach day or need something to protect your electronics on a boat!
As you can show below, Google Trends indicates that the interest for this product is highest just at the start and during the summer
7. Full-face scuba diving mask
Were you always fascinated by the beautiful but unknown underwater world? You will be able to discover even more of it using this full-face scuba diving mask!
This mask will give you a 180-degree field of view, and it is also equipped with an integrated GoPro mount. This way, you can record your diving adventures and share them with your friends later.
The mask is made from high-quality materials, and it is comfortable to wear. It even has a built-in anti-fog system to ensure that you always have a clear view of the underwater world.
If you're looking for a fantastic summer diving experience, this mask is what you need!
8. Inflatable lounge chair
When going out to the beach or park during summer, there is always a dilemma to conquer.
You can either spend effort carrying a foldable chair with you and be comfortable once you're there or leave the chair at home, but you will have to lay directly on the grass or sand.
This inflatable lounge chair solves that problem!
When deflated, it's just as light and compact as a plastic bag. But once you inflate it (which can be done manually), it turns into a comfortable lounge chair. Once inflated, you can lie back and relax in the sun.
The best part?
You can deflate the chair and store it away in the included carry bag when you're done. This way, you can take it wherever you go without any hassle! It's perfect for summer days spent outdoors, as it will allow you to relax and enjoy the sunny weather.
9. Summer baby socks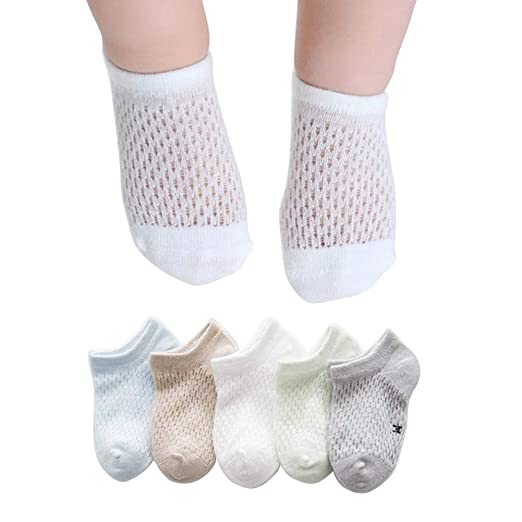 These summer baby socks are a great gift for parents with babies; these summer baby socks are colorful, stretchy, comfortable, and easy to put on. They're made from a unique material that is breathable and helps to keep your baby's feet cool in summer.
The socks are also anti-slip, so they'll stay on your baby's feet even when crawling or walking around. Besides, they will prevent your baby from slipping and falling!
If you're looking for a summer gift for parents with babies, these socks are a great choice!
10. Dog harness
Let your puppy shine during summer! With this fashionable dog harness, you can take your dog for a walk in style!
The harness is comfortable to wear as it is padded with soft fabric. It also features a thoughtful design, making your dog visible at night.
Thanks to the availability in four different sizes, it will be easy to put on and take off, making it perfect for summer walks with your furry friend!
So, if you're looking for a summer accessory for your dog, this harness is a great choice!
11. Automatic Gatling bubble gun
Everyone knows that kids love to blow bubbles. But what if you were a kid and could blow a whole load of bubbles automatically like a machine gun?
That's where this automatic Gatling bubble gun comes in! It is equipped with three AA batteries, giving it the power to shoot multiple bubbles per minute. It's sure to provide hours of fun for your kids.
The best part?
It's easy to use! Just fill up the bubble gun with bubble solution, turn it on and start shooting bubbles. It doesn't get much easier than that. So, if you're looking for a summer toy that will make your kids happy, this bubble gun is a great choice!
12. Tree fruit picking basket
This tree fruit picking basket will be an excellent tool for those who pick their self-grown fruit from all kinds of fruit trees.
If you have a fruit-bearing tree in your yard but don't know how to pick the delicious apples or oranges it produces, this is the solution.
Just put the fruit picking basket under the tree branch and start picking the fruit! The basket will catch all the falling fruit, so you don't have to worry about their waste.
With this fruit picker, you can quickly get that delicious fruit off the branches and into your hands. It has a telescoping pole to reach the topmost branches and the ability to hold several pieces of fruit at once in the large basket.
Use your fruit-bearing tree this summer by picking the delicious fruit with this handy tool!
Conclusion
These are just some of the hot summer products you could sell in your online store.
With a little bit of creativity, you can develop many more summer product ideas that would be perfect for your store.
Do you have any summer product ideas that you would add to this list? Let us know in the comments below!
Have a great rest of your day!