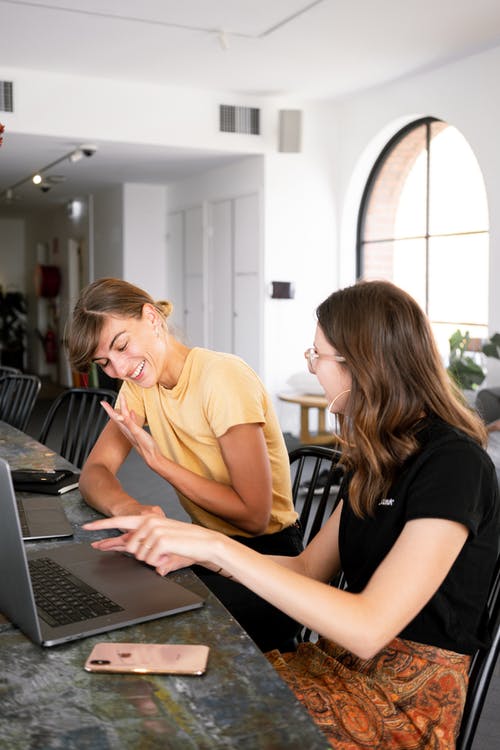 Are you a beginner, and would you like to start a dropshipping business without a website?
Yes?
Perfect, because in this article, I will show you five ways to start dropshipping without a website!
You can start dropshipping without a website in 2022 by advertising and selling your products on platforms like Instagram, Facebook, and Pinterest. You will have to arrange the purchase through the chat function on some of these platforms, while other platforms will have integrated checkout systems available!
Before getting into dropshipping without a website, let's first examine the concept of dropshipping and see why most people start dropshipping with a website.
What is dropshipping?
Here's is our explanation of dropshipping:
Dropshipping is a business model where you sell products online without keeping them in stock. Once you get an order, please forward it to your dropshipping supplier, who will ship the product directly to your customer.
To make it even more precise, here is an infographic of ours that does a great job of explaining the concept of dropshipping:
The big difference with retail stores is that you don't need your warehouse filled with stock with dropshipping.
What do you need to start dropshipping?
As you can see from step one in Shopify's image, you will need a platform or an online store that allows your customers to place orders.
The second thing you will need is a dropshipping supplier. This is a person or a business that holds the stock of the product(s) you are selling and ships them out whenever you get new orders.
Please note that your dropshipping supplier is still the owner of the products in stock. You will purchase those products from your dropshipping supplier whenever you get new orders.
Of course, the third thing that you will need is paying customers.
How can you start dropshipping without a website?
As discussed above, one of the things you need for dropshipping is a platform or an online store that lets your customers place their orders.
The traditional way of getting an online store is to build your website through an ecommerce platform like Shopify, which is precisely what the vast majority of drop shippers do.
I will show you how you can dropship without a website in five different ways.
Let's get started!
Method 1: Sell your products on Facebook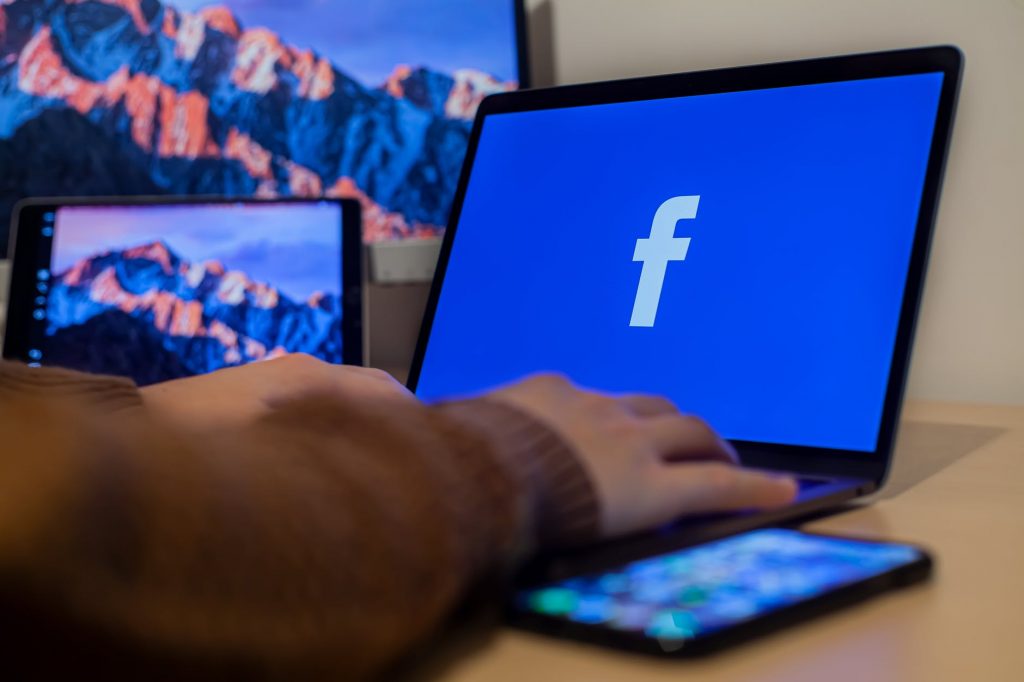 Instead of selling products on your website, you could sell them on Facebook!
There are four ways to sell your products on Facebook:
You can create a post on your business page
You can post your product on Facebook groups surrounding your niche if allowed.
Use Facebook Shops
And the last one, you can take a look at the Facebook Marketplace.
When making a post about your product, you should add that if people are interested, they can send you a message to arrange a purchase.
A big advantage of making posts on Facebook is boosting them by using Facebook Ads. I will now tell you more about the third option, Facebook Shops since it most resembles a real website!
Facebook Shops is a feature on Facebook that all businesses can use to show their catalogs to everyone visiting their Facebook profile. People can find your Facebook Shop on your business's Facebook Page, Instagram profile, or through stories and ads.
The great thing about Facebook Shops is that they're designed to feel like your customer is in a physical store. If someone needs any help, they will be able to message you through WhatsApp, Messenger, and Instagram to ask questions and more.
In the future, Facebook is even planning to make it possible for customers to make purchases within a chat on WhatsApp, Messenger, and Instagram!
Currently, Facebook also supports an integrated checkout system, but only if your business is based in the US.
Method 2: Sell your products on Instagram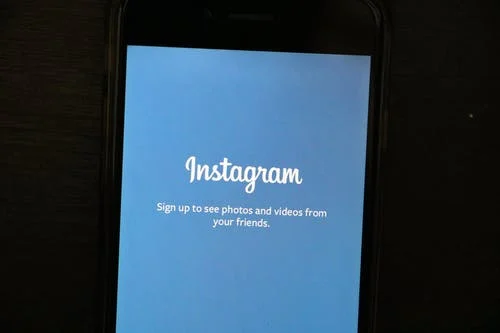 Guess what? Facebook owns Instagram, and therefore, Instagram has a Shops feature as well!
It looks like Facebook Shops, where visitors can browse through your collections and purchase your products all within the app.
Arguably, Instagram Shops is even more popular than Facebook Shops right now because Instagram has made a special tab for it in their navigation bar at the bottom of the screen:
As you can see from the third screenshot in the picture above, Instagram even offers an integrated checkout. Sadly, it's currently only available for businesses in the US. So, if your business is in the US, you're in luck!
Method 3: Sell your products on Pinterest
When it comes to advertising products online, most people instantly think about Facebook and Instagram but don't underestimate the power of Pinterest.
It's a great way to expose your products organically, and with the right strategy, you will be able to get thousands of free impressions per day.
Using the strategy, I explained in this article; I was able to get 750,000 total monthly impressions organically. Usually, you should include a link to your website for every post.
But don't worry if you're dropshipping without a website; you will still be able to get sales through Pinterest. Instead of including a link, you can make it clear in the description that the product you're posting about is for sale and that anyone interested can message you through Pinterest to arrange a purchase.
It's more work than making sales through a website, but it's doable!
Method 4: Sell your products using Fulfillment by Amazon
The next two methods are in a bit of a grey area in terms of whether or not they can be called "dropshipping," but in my opinion, they are still honorable mentions!
In this method, we will talk about selling your products on Amazon. Amazon generally allows drop shipping, as long as you comply with their requirements:
Sadly, dropshipping by purchasing products from another online retailer (such as AliExpress) and having that retailer ship directly to your customers is not allowed on Amazon.
You will have to purchase the products you sell in bulk from your dropshipping supplier and send them to a Fulfillment by Amazon (FBA) warehouse. Using FBA, Amazon will pack and ship your orders for you.
This service does come with a fee, but on the plus side, you will now comply with Amazon's drop shipping policy and have your products listed on a marketplace with over 200 million unique visitors per month!
Disclaimer: If you get your supplier to identify your business as the seller of the product on the packaging slips, invoices, external packaging, and other included information, get them to remove any third-party mentioned on the package, and be responsible for returns, then you can dropship on Amazon with a dropshipping supplier.
Method 5: Sell your products on eBay
The final method I have for you, which you can use to dropship without a website, is selling your products on eBay. Like Amazon, eBay accepts dropshipping, but only if you don't purchase the products from a supplier and let them ship the product directly to your customer.
So, to dropship with eBay, you will have to buy stock for your product from your supplier and let them ship those products to a separate fulfillment warehouse. Of course, this is a significant downside compared to traditional dropshipping since you will have to buy inventory upfront.
How do you get paid when arranging purchases in a chat?
When dropshipping without a website, likely, you won't be able to offer your customers a traditional checkout process via a payment gateway (unless you live in the US).
In that case, what is the best way for your customers to pay you for your products? In most cases, we are using PayPal.me would be the best option. PayPal. I am an offering by PayPal that makes it faster and easier to get paid through PayPal.
By sending your customers your own PayPal.me link, they will be able to click on it, enter any amount they want to pay, and the money will be in your PayPal account in seconds.
Awesome, right?
How to process drop shipping orders without a website?
Another feature you will likely miss when dropshipping without a website is an order processing system.
When someone goes through the purchase funnel on a website, an order processing system will automatically save their:
Ordered product
Quantity
Email
Name
Phone number
Shipping address
Billing address
If you are going to dropship without a website, you will have to copy this data from your chat with the customer and save it manually. I recommend processing your orders one by one in Excel or Google Spreadsheets. Manual order processing example
This way, you will have a clear overview of all your orders and will be able to forward that spreadsheet to your dropshipping supplier, who will then send them all out!
Can you start dropshipping for free?
It could be that you're looking to start dropshipping without a website because you're on a tight budget. In that case, remember that it is possible to start dropshipping for free, but at one point, you will have to spend money to earn money.
A dropshipping store is indeed a real business, so eventually, you will have to invest in it to make it grow.
Conclusion
At last, we can conclude that you can drop ship without a website.
Dropshipping through platforms like Facebook and Instagram Shops will get even more popular in the coming years as Facebook will roll out new features and make integrated checkout available in more countries.
While Facebook and Instagram Shops are great, I think many businesses will still use their dropshipping website to get the most out of both worlds.
Having your website comes with big advantages that these solutions from Facebook and Instagram can't conquer yet.
I hope that this article has helped you form an idea about how to do drop shipping without a website.