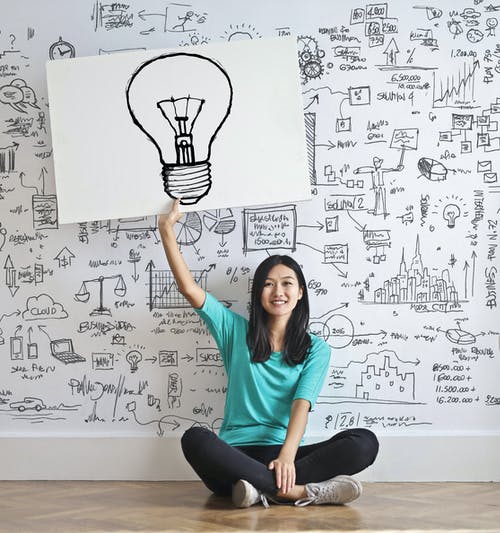 Online retail is a booming business. But I've seen too many ecommerce businesses struggle to get traction. It's taken me years to learn everything included on this page. Use the information here to set up your ecommerce store, protect yourself legally, get your finances in order, market and sell your product, and start building your store.
There's nothing more rewarding than starting a business from nothing and watching it grow. You build it up, and no one can take it from you.
7 Step to Start Ecommerce Business
Step 1: Research Ecommerce Business Models
Beginning your research is the first critical step. Don't operate off of a hunch. Growing any online business is an investment. Treat it as such.
There isn't a single business structure that works for everyone. Service-based business, software, digital product sales, and physical products are just the tip of the iceberg.
Before deciding what to sell online, you need to understand the different business models available. It's not rocket science, but it does impact your business structure.
If you want to turn a profit without touching your product or investing heavily at the start, dropshipping or print on demand is a wise choice.
If you like having your warehouse full of goodies, you're investing more up front and working with a wholesaling or warehousing (retail) model. Have a business idea for the perfect product idea or a favorite product you wish you could sell under your brand? Look into white labeling and manufacturing.
And then there are subscriptions, where you carefully curate a set of products or a single product to be delivered at regular intervals to your customers.
The ecommerce business model that attracts me the most is a single product category that you supplement with affiliate marketing. You can control the content marketing and branding on a focused product and focus the rest of your energy on driving sales by monetizing traffic.
Step 2: Start Ecommerce Niche Research
Choosing your niche is the most important step in opening your online business. Start this process by identifying successful companies already working in this space. Ensure that the area is competitive – an absence of competition usually indicates no market.
However, don't pick an overly crowded niche and skip anything dominated by major brands. If you're having trouble with this, drill down further on what you want to do – the more specific you are, the less competition you are likely to face.
Niche-ing down also benefits you from having a lot of "shoulder" niches related to what you do, but not identical. You can work together with business owners in those niches to cross-promote, become (or acquire) an affiliate, and grow your customer base.
Step 3: Validate Target Market and Product Ideas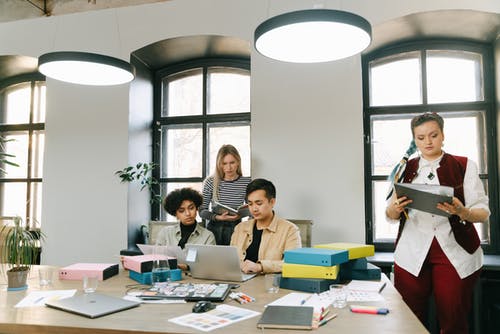 Now that you've identified a niche and business model, you might be tempted to start hunting for products to sell.
Don't. Before you think about product ideas, think about personas. You can't expect people to buy your product if you don't know who you're selling to.
Who are you? What does the store represent? Who are your ideal customers? You need to project a consistent brand image (a journey that starts with your brand name). An organic seed company that started selling conventional fertilizer wouldn't last very long.
Fortunately, Facebook makes it relatively easy for us to find your target audience online. Specifically, know precisely how many people you can target. You can drill down to get very focused numbers and detailed demographics.
I call it a "targetable target audience" – it's a bit of a funny term, but you'd be surprised to know that most entrepreneurs have no idea how many people are in their target audience online. If you want a brand targeting hardcore triathletes who enjoy mountain biking, you may have to go a little broader. You can't build a business if your target audience is only 100K people.
Once you've identified the image you want to project and the customer you are catering to, it's time to develop product ideas. I suggest starting with one – you'll invest less at the start, and if you want to offer more, you can test the waters with affiliate marketing.
Step 4: Register Your Ecommerce Business & Brand Name
If you want to start a successful business, you need a brand that connects with your persona. Identifying your persona makes building an ecommerce brand easier. You might avoid girlie colors and images if you sell products to corporate businesswomen interested in living a sustainable life.
But before you set up your store and get into the nitty-gritty of building a brand, you'll need to take some basic steps.
Register Your Business.
Choose a business name and register your company. There are legal protections and tax benefits for incorporating, so don't skip it.
Pick Your Store's Name
The name of your site and the legal standing of your business doesn't need to be identical, but keeping them consistent has its benefits. Make sure whatever you choose fits your niche – you don't want to pick a brand name at the last minute.
Get Your Business Licenses
Suppose you're not familiar with this process. In that case, the Small Business Association has plenty of resources to help you get started, including a mentor-protege network and courses on small business basics. Look actively for mentors – their advice can be priceless, even for little things like acquiring business licenses. One of the most intelligent decisions I ever made was finding someone who could show me the ropes.
Get Your Employer Identification Number
You'll need an Employer Identification Number (EIN) to open a business bank account and file your business taxes next April, even if you don't plan on having any employees. Your EIN is like your business's social security number: it's a unique number that identifies your business and helps you file necessary paperwork.
Apply for Business Licenses and Permits
Operating an online store does not exclude you from needing specific business licenses and permits. Check with your city, county, and state to see what sorts of sales tax licenses or home business licenses you need, and get those approved before you start operating.
Find the Right Vendors
You'll have a lot of competition selling products online, so it's in your best interest to find the best quality and best prices for the products you sell or materials you use to create your products. Shop around until you see a long-term vendor you want to do business with, including your ecommerce software (your "shopping cart"). Think scalable from the start.
Logo Creation
Don't fret over it too much, but do make sure that it is not in use by another company in your niche. However, a logo design doesn't have to be original (and really shouldn't).
Get Visual
Consider your brand's colors, imagery, and the typeface or fonts you'll employ carefully. If you've got the budget, you might want to hire a marketing firm to create a design brief for your company. If not, you can create your own. Keep it consistent and read marketing tips designed to help boost your brand.
Step 5: Finalize Your Ecommerce Business Plan
It would help if you had a great idea of what your business will look like. You have your target market, product niche, and brand name.
Now is an excellent time to step back, put your business plan on paper, and determine your startup budget, loan needs, and monthly expenses.
Financial Management
The most important aspect of a business is the financial one. Figure out your break-even point, both in unit sales and duration (in months). Any actual business is an investment of resources. That was one of the first things I learned in MBA school. A CEO's role is to take help and turn it into a return.
Yet, I am sad to see that many entrepreneurs don't take the time to project their revenue and expenses. If you can't figure out your profit margin, you will fail.
The business planning phase is also when you want to iron out details like your staff, product sourcing, logistics, and marketing budget. Make sure you understand all the available financial resources available to you.
Inventory Management
Many entrepreneurs steer away from selling physical products online. You don't need to store products in your garage to sell online. You can utilize fulfillment centers to handle the inventory for you.
Inventory management software will help keep your business organized, mainly if you deal with a large inventory of items. But I wouldn't recommend it for beginners. Could you keep it simple when you start? Order products from the manufacturer and have it sent straight to the fulfillment center.
Make sure you iron out logistics before building your store. Even if you are dropshipping, you will need to know where your inventory is coming from.
And no ecommerce business can succeed without a solid strategy, so be sure to have that outlined as well.
Step 6: Create Your Online Store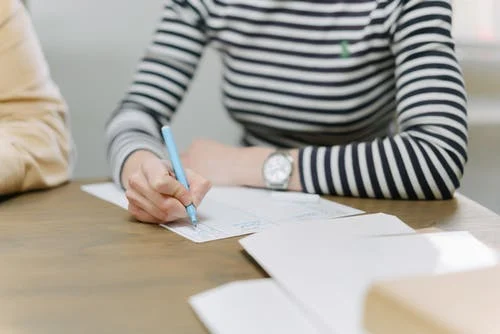 Once you're officially an ecommerce business owner, you need to register your domain name and any redirect URLs that might be relevant. You'll need the design info you settled on in the last step when you finally build your store.
Whatever design you choose needs to be compatible with your ecommerce software.
There are hundreds of ecommerce shopping cart platforms. Choosing the right ecommerce software is not easy. You need to carefully evaluate things like loading speed, features, compatibility with different payment gateways, your business structure, your web developer skills, SEO-friendly features, and more. I'm putting together reviews and comparisons to help you pick the right one. We've done a ton of research, and the best options are below.
Love the idea of your digital real estate? Make sure your ecommerce platform can scale with you and integrate with popular ecommerce marketplaces to increase your exposure.
Setting up your online store is much more than adding your products and content. It would help if you got your email marketing and automation set up.
This is important to set up BEFORE you get traffic. Email marketing is essential for driving conversions. Make sure you set up coupons, thank you emails, and upsells to turn visitors into shoppers. You also have to think about customer support.
Step 7: Attracting Customers to Your Ecommerce Store
Will you use sponsored content, social media, pay-per-click ads, or a combination of strategies? How will you monitor what campaigns are driving traffic to your store? If marketing your site seems overwhelming, will you hire help?
Your site isn't the only thing you need to drive traffic to. The product(s) you choose also need to be included in your marketing budget.
Your mission is to sell products, not drive traffic. You have to think beyond your site and look for expansion areas to sell products.
No matter what and how you decide to sell, the first step is to create an email list. Place an opt-in freebie on your website, launch a social media campaign to gain subscribers, or host a giveaway where the entry 'fee' is your customer's email address.
Running a giveaway is my go-to marketing tactic to get traffic and subscribers quickly. Giveaways have the added benefit of increasing your brand presence and product visibility. Building an email list gives you a group of warm leads to work with, making the sales process much easier.
Providing consumers with coupons and content via email helps to keep your brand on their minds, boost sales, and establish credibility. Keep your emails interesting – ask for your customers' input often, including reviews. Also, send them your new blog posts. It's essential to mix in helpful content and not just slap them with sales offers. Respond quickly to customer service and product quality issues, and work on building relationships. No sales interaction is about the first sale; always focus on the next one.
Conclusion
What are you waiting for? With so many successful ecommerce businesses, it is time to think big and start your own. You could sell anything online!
Did this post answer your questions about starting an ecommerce store? If so, please give it a share. I've spent years helping business owners like you. Running a successful ecommerce website doesn't have to be a struggle or pricey.
You could launch a profitable online store for a few hundred dollars per month if you've got the elbow grease and time.
Your success is important to me. If you take the time to read through the resources above, you'll save hundreds of hours of work, and you'll know where you're more likely to get your money's worth in ecommerce. I hope you enjoyed the insights I've shared on starting an ecommerce business.  Good luck with your ecommerce startup!