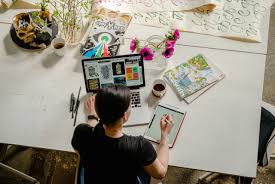 A reputable business holds some characteristics that ultimately make them famous. One of them is a recognizable business logo.
A beautifully illustrated and designed logo defines how creative a company is. Also, it represents the brand you're publicizing.
Many reputable businesses have made logo design essential. A logo represents your brand value and directly impacts brand conversion success.
A successful brand depends on the success of creative and unique work, and a creative ecommerce logo is one of them.
So, designing a logo helps evolve your ecommerce business!
Reasons why a logo is essential for your ecommerce store
A logo defines an organization and represents the business. Generally, a logo creates a visual symbol and conveys the name of your business.
If your logo can attract people, it has a certain appeal that holds the people and introduces the overall purpose of your business.
Moreover, the logo promotes your business and builds the brand faster. Let's go over eight reasons why this is!
The popularity of a brand
When you publish an ecommerce logo for your business, people will gradually memorize the brand. People remember the brand because the logo has specific criteria, including creativity and eye-catching detail.
When it comes to marketing, an image can convey a thousand words. A logo is one of the essential parts of branding investment.
Versatility
Nowadays, every small and large business has a shared conception of having a logo. Whether a small business or a large industrial organization, a simple logo is always on the chart.
A creative and widely accepted logo ensures how customers and suppliers will treat you. People come close and associate a company that has established an elegantly designed logo.
If your business has been on the field for years, not owning a logo negatively impacts customers' minds.
Company's originality
You can enhance the company's originality through logo branding. Consumers will find it attractive when your logo includes a unique design, innovation, and bright colors.
Logos with stunning art or often adding lively cartoons increase innovation and originality.
Originality ensures building up trust with the business and helps hold the customers you have.
Regain customers
When you start losing customers, designing a logo with an attractive, colorful, and bright image increases the chance of regaining the customers.
Establishing a logo also ensures building up trust with the business and helps hold the customers you have.
Competitive branding
You need to make a difference in impacting other competitors, and logo designing with diverse arts can create more competitiveness.
The well-designed logo draws people's attention and helps you be noticeable amongst other competitors.
Especially showing the logo on different media can create significant differences these days. When you're successful in grabbing customers' attention, you can rely on providing service for a long time.
Enlighten consumers
A well-made logo contains an indication of what your business can do. Whether conceptual or traditional, logo creation helps specific customers understand how your business can help them in the upcoming days.
Moreover, make sure your ecommerce website logo creation for coloring and style reflects accurate color choices to make the branding more precise.
Giving more loyalty
When your business grows and you can build trust among many customers, people keep finding you.
For example, Nike is a prominent footwear company with simple design logos. People prefer Nike products because it has brand value and provides quality products.
Maintain the brand value
Logo maintains the brand value of your products. Maintaining brand value is the ultimate goal of every business. When your business represents a logo, people start to trust the brand.
In the meantime, people start trusting the brand's quality. When your product maintains quality, people begin to trust your business. This gradually creates brand value, so having a logo is much needed to reach broad customers.
Tips for designing a logo for your ecommerce store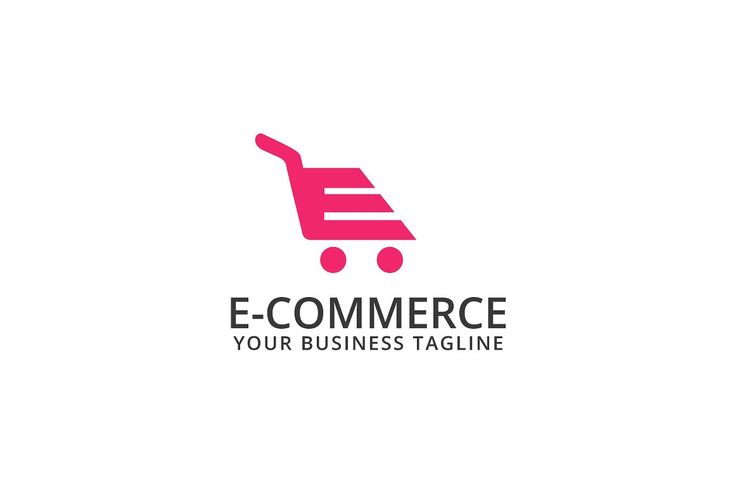 Designing a logo for ecommerce websites requires an understanding of various topics. This will ensure that the final logo design will be more accurate, precise, and colorful to the consumers.
Here are six tips to make your logo design more accurate and precise for your ecommerce website:
Understanding your target market and audience
A logo plays a significant role in promoting your business.
You need to be unique from others, so keep in mind that you should create an exclusive logo in the first place.
So, to make your business logo stands out from others:
Review some of your competitors' logos. While creating an online shopping logo, make sure you review some companies or competitors and make yourself stand out as unique.
You shouldn't make any similar design that other businesses hold. People may not show any interest if you duplicate another company's strategy.
Design your logo with appropriate information. A newly established brand needs more time to evolve.
Choosing a proper name for your business will make the evolving process faster. Choose the word related to the products or business you have.
Relevance with business topics
You can go for various styles and designs for your logo design, but before that, make sure to stay relevant to the industry of your business.
Quality products help you showcase and design the logo for your brand. Ultimately it helps your business in the long run.
Choose the color, design, and symbol to match your business topic. Moreover, your business logo needs to have clear text related to your business.
For example, if you have a restaurant and need to create a logo, invite customers with 'quality serving' or 'faster service' messages.
People prefer to purchase a quality product that ensures proper branding. For example, If you have an apparel business, people will buy the product that maintains the quality and ensures branding with the company logo.
In addition, you need to make sure your logo defines your business appropriately.
Keep it horizontal and mobile-friendly
You may be considering your logo to use in a more user-friendly version. Your logo is designed with more detailed graphics so consider making it simple and readable for mobile users.
Keeping the logo horizontal and optimized for mobile is a daunting task. As the flat logo may occupy more space and intend to use for desktop browsers, you can create a small horizontal logo that contains fewer words and characters.
Some websites optimize the logo for mobile platforms and make it easier to see the logo to the viewers. A logo must look good no matter which format it is.
Choose colors that explore your brand
Choosing colors for your logo design is a vital design choice that will affect your conversion rate.
Do you know colors affect your overall choice for anything?
Every color is connected with various emotions. Different colors affect the human mind in different ways, which can use to design your website and logo.
Let's see the most used colors that can affect the human mind:
Red and orange are commonly used for ecommerce sites. Red and orange colors are widely used in ecommerce websites to attract consumers.
As red is effective as enhanced heart rate and more energy, red and orange colors are great for attracting buyers.
Blue ensures security and trust. Blue is the sign of peace, security, and stability or reliability. Most business websites choose this color as a sign of trust and peace.
Green provides ease of processing for the eyes. Green is used in stores and is easy for the eyes to process. So, using this in logo design makes your logo more recognizable to consumers.
Black is elegant and sophisticated. Generally, using black defines luxury and sophistication. Most buyers come for refined products that seem appealing.
The wrong color choice for a specific industry leads to a low conversion rate and ultimately be the reason for the downfall of your business.
Apply multiple fonts and versions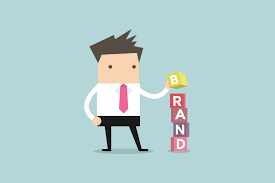 Font choosing is one of the essential things you should consider for logo designing. Font choosing sometimes relates to your branding, such as if you operate an Italian restaurant, your branding should be in Italian font.
There are a few things you should consider when choosing a font for your logo:
Choose a font that elegantly shows the logo branding. If you want a customer to purchase your product, you need to show the logo's design.
Make sure you set the accurate size of the font. Vague words may lead to the downfall of your conversion rate.
Use typography. Make sure the logo you have designed has the proper-sized font. If the font is smaller than the graphics on the logo, an essential part will be the graphics.
It may look odd, so create the logo so that graphics and text look even.
Keep practicing
Above all, you need to keep practicing the ecommerce logo design to create for your own business successfully. You can take the inspiration based on the subject you're going to work on.
For example, if you want to create a logo for the restaurant, think about the cuisine, pots, utensils, and restaurant region. Incorporate those in your logo design.
With regards to practicing the logo design, think about the following things:
We are analyzing the brand. Describe your company in one or two sentences. Analyze essential elements of those sentences and use those as inspiration for your logo design.
We are studying competitors. Find the competitors in the market, differences, and logos. This analysis will help you check the competitor.
Youreqaaq1113 are using symbols. Go for the regular or common one. Do not get startled over creating the same industrial logos. If you are a restaurant owner, go for any food item exclusive to your restaurant. In most cases, restaurant owners design logos with vegetables or a cup of tea.
Find the popular one. Some popular and established ecommerce businesses have specific messages and text in logos. Find their logos and compare yours. You can change yours while comparing.
Conclusion
As the ecommerce sector has been on the rise, the importance of ecommerce logo design is gradually increasing.
So, design your preferred ecommerce logo while maintaining overall consistency of color, size, and different designs.
Make sure you follow our guide on designing a logo for an ecommerce store and make your website attractive to your visitors!