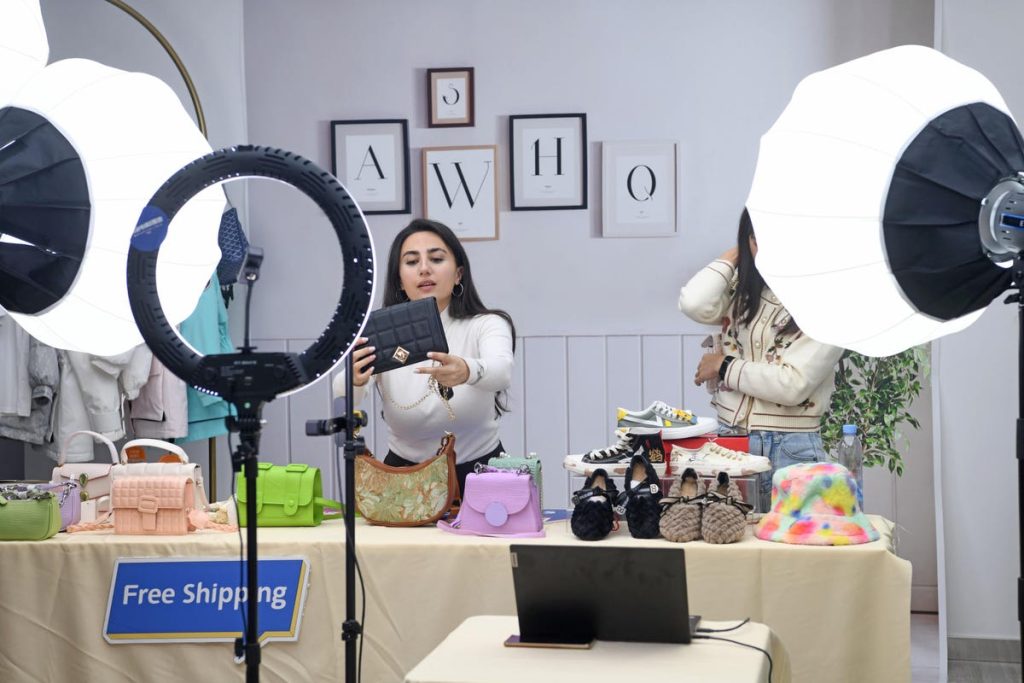 Live shopping on social media has boomed due to the pandemic. Between March 2020 to July 2021, live commerce purchases worldwide rose by 76%, and the live commerce industry shows no signs of stopping. Compared to other e-commerce formats, conversion rates through live streams are ten times higher.
Experts predict that the live shopping industry in the United States (US) will be worth $35 billion by 2024. In China, on the other hand, live stream shopping already plays a massive part in the country's social shopping culture. 45% of China's online shoppers will purchase via Livestream in 2023. In 2022, its live shopping industry is expected to reach over $400 billion.
It's no surprise then that TikTok, whose parent company is based in China, is a thriving marketplace for Livestream selling. Unlike other platforms, TikTok users are almost twice as likely to have purchased the products they see on the app—with as much as 67% of users that say TikTok inspires them to shop even when they don't mean to do so.
For these reasons, brands are adding TikTok LIVE to their video marketing strategy, and so should you. This definitive guide will show you how to create a successful TikTok live shopping event, connect with your audiences, and boost sales.
What is TikTok Live Shopping?
TikTok live shopping is an e-commerce experience that allows brands to showcase their products in real-time through Livestream events. TikTok users can purchase products without leaving the app by participating in these events. This will enable brands and customers to interact and engage with one another while streamlining the purchasing process.
TikTok compares its Livestream shopping feature to traditional television shopping channels like QVC and the Home Shopping Network. This time, however, the power of social media is drawing a huge amount of traffic from younger, tech-savvy consumers. Ultimately, it's a unique opportunity for brands to connect to a larger community and tap a new generation of consumers.
How Does TikTok Live Shopping Work?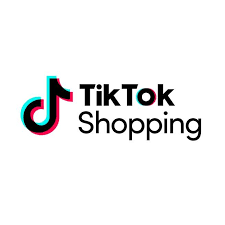 TikTok's Livestream shopping feature is similar to Instagram and Amazon Live. A pin related to that product will pop up as brands showcase each product. Viewers can tap that pin to add the item to their cart and check it out within the app.
Audiences can also wait until the end of the Livestream before they can browse through all the featured items in the broadcast. They can tap the shopping cart icon and select the things they want to purchase.
Why Should You Do a TikTok Live Shopping Event?
Wider audience reach
Companies don't just sell more products—they also gain increased brand exposure by using TikTok's live shopping feature. After all, TikTok is the fastest-growing video-sharing and social media platform today. It has already gained over 1 billion users just five years since its inception. Additionally, its users spend an average of 858 minutes per month on the app.
Increased views and following
In 2021, Walmart's live shopping event on TikTok garnered seven times more views than expected. In addition, their TikTok following grew by 25%. Even small brands agree that TikTok has contributed significantly to their success. For example, Hemp farm content creator Lauren Davis has amassed over 850,000 followers since live streaming on the app in 2020.
Real-time audience connection
Interacting with audiences in real-time is one way for brands to engage and build a relationship with their followers. They can share dynamic links to products and services on a live stream. They can also demo how to apply or operate a consequence, increasing their trustworthiness and sales prospects.
Greater purchase potential
Gen Zs and millennials comprise over half of TikTok's user base. According to a survey by the Influencer Marketing Factory, 40% of this demographic have bought at least one item or service while watching a social media Livestream. With the purchasing power of Gen Zs currently at $360 billion, they're a lucrative market to tap.
Vibrant e-commerce platform
Dozens of TikTok accounts go live every day. From big businesses to small brands, anybody can stream a live broadcast on the platform. They can also sell anything on the app, from stuffed animals and keychains to makeup tools and phone cases. Last year, the popular hashtag #TikTokMadeMeBuyIt cemented the platform's impact on e-commerce.
Before you start planning your TikTok live shopping event, ensure you meet the app's requirements for live streaming.
Who Can Go Live on TikTok?
To be able to go live on TikTok, you must satisfy two essential credentials:
You must be at least 16 years old.
You need to have at least 1,000 followers on the platform.
As a content creator, you must also follow TikTok's community guidelines. That means keeping your Livestream friendly, respectful, safe, and welcoming for everyone.
Now that you've got the basics, it's time to go live.
TikTok Live Shopping Format Ideas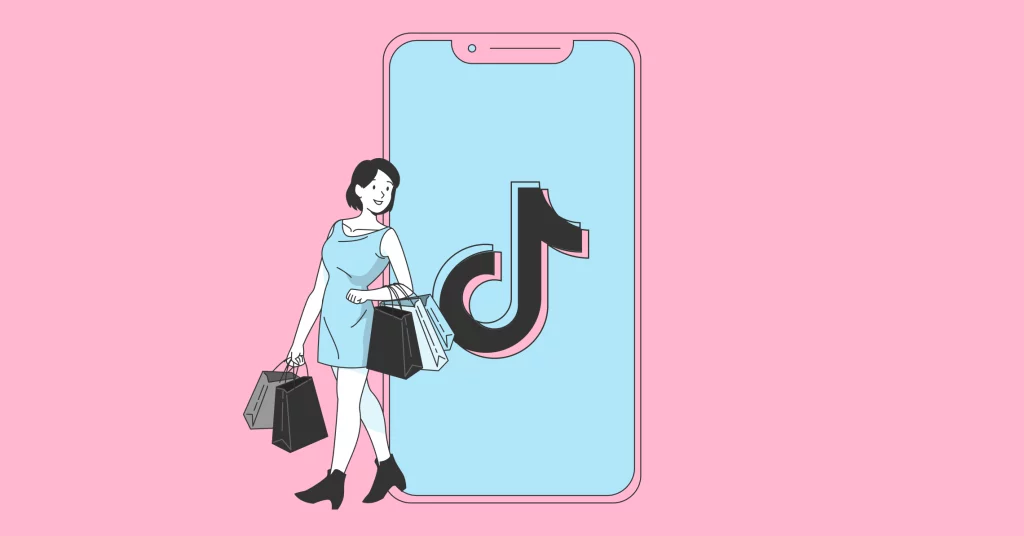 The next step is planning the presentation of your live shopping event. Here are a few suggestions.
Demos or tutorials
How-to videos can educate and inspire your viewers. You also build an authentic connection with audiences by providing feedback and advice. Such was the case with the makeup brand Too Faced. Its first TikTok live shopping episode, which featured makeup tutorials, saw 72,500 unique tune-ins and 68,400 engagements.
Behind-the-scenes
People love to peek behind the curtains. Giving a behind-the-scenes tour of your company allows you to showcase your company culture. You can even take your viewers to photoshoots or production processes to see the work you put into your product. The best part is that your life doesn't have to be studio-quality. Instead, filming straight from your phone is a more personable approach.
Variety programs
A program that brings together different brands in one Livestream can attract huge traffic. Walmart used this format when it piloted TikTok's Livestream platform. A marketplace, video streaming hub, and concert venue under one roof, the live shopping event was so successful that the multinational retail corporation was compelled to host a second one.
Product Releases
Brands can utilize Livestream shopping on TikTok when they want to promote a new product, special collections, or giveaways. Live video shopping app NTWRK in collaboration with designer Joshua Vides provided an interactive direct-to-customer experience when they launched a limited-edition apparel collection on TikTok's live shopping channel.
Tips for Succeeding in a TikTok Livestream
Know your audience's time slot
It isn't just enough to know what your audience wants to talk about. You also need to know when they are most active and go live simultaneously as them. You can conduct a poll or a survey to understand your viewers' preferred timeline or check out your TikTok analytics to see your followers' activity by the hour. However, note that you need to upgrade to a Pro account to see your stats.
Plan the event from start to finish
It can be tempting to wing your live streams, but preparing your topic and essential points will help you maximize your time. With a script, you won't run out of things to say and end up rambling. Your viewers will be better engaged and stay longer. Planning is also an opportunity to catch potential disasters and eliminate your nervousness.
Promote your Livestream
Encourage your viewers to tune in when you're in life. Some ways to promote your upcoming Livestream include:
Create a promotional video: You can add a Related video to your scheduled live event. Use that space to give audiences a snippet of your upcoming broadcast. Unlike a regular TikTok video, this promotional video will contain a link to your live event, which users can click. This makes it more convenient for them to sign up for the event.
Share your event link: You can directly message people on the platform or drive them to your profile, where your scheduled live event is automatically displayed. You and your viewers can also share your event link during the Livestream.
Familiarize yourself with the app
This may seem obvious, but knowing TikTok's interface by heart will lessen potential mishaps. Some features that you need to consider are the following:
Flip camera feature: When showing anything in front of you during your live, you can use this instead of facing the camera away.
Enhance mode: You can add beauty filters to smooth out any wrinkles that the camera may capture.
Share your live stream: You can share your live stream link to other social media platforms during the event. Click the Share arrow at the bottom of your screen.
Filter your comments: Policing your comments section is meant to provide a friendlier user experience for you and your viewers. To filter comments:
Tap the Settings icon on the right-hand corner of the screen. At the bottom of the page, you will see Keyword filters.
Click on the plus sign, then type-specific keywords you don't want to see on your Livestream. You can type up to 200 keywords.
Check your network connection.
This is one essential tip that you should never overlook. It's imperative in Livestream selling to make a purchase more convenient. Viewers will likely disengage if your network constantly disconnects and leave the event. Running a speed test will ensure that you won't run into problems. A backup internet connection on top of your main network would also be wise.
Boost audience engagement
Encourage your audience to participate in your Livestream. One way to do this is to ask them to drop emojis or hearts. This can help boost your livestream's algorithm to become more visible to other TikTok users. You should also add value to your audience's knowledge. Incentivize their viewership or make sure that they gain something important at the end of your stream.
Analyze your performance
At the end of your life, you'll be able to see all of your analytics. You'll gain insight into the total number of users who watched your Livestream and the followers you earned. You'll also be able to see your recorded Livestream.
Conclusion
Ecommerce shopping is fast and convenient, but the solution for human interaction or an experience for online shopping is something brands have long wanted to include but haven't been able entirely to figure out. Live shopping provides a necessary dose of human connection in a buying interaction that can feel a little human-less.
Though a post-COVID life is on the horizon, live shopping—like many other new or adapted consumer behaviors and technologies—will remain a crucial pillar of the buying experience.