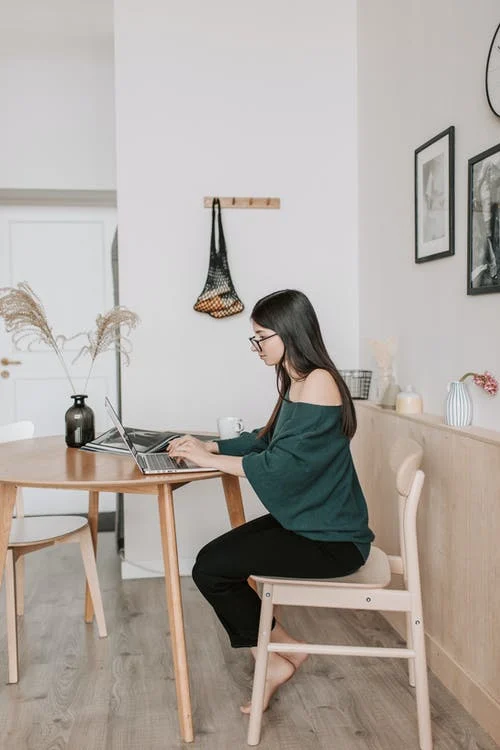 If you are learning about advertising for your ecommerce store, Google Ads truly is the unsung hero of ecommerce, and in this article, we're going to give you an overview of Google Ads as well as go through 12 reasons why you need Google Ads for your ecommerce store.
What is Google Ads?
Google Ads is an advertisement platform developed by Google, where advertisers can bid to display ads, product listings, or videos to online users.
The Google Ads platform runs on pay-per-click (PPC) advertising, meaning you have to pay every time a visitor clicks your ad.
This is contrary to Facebook, where you will pay for the impression, meaning each time your ad is shown to a prospective customer, regardless of whether they click or not.
With Google Ads, you pay for the click.
It's important to note that Google Ads doesn't only operate on the search platform; it's everywhere. We will go over this in more detail next:
What are the different types of Google Ads?
Google has four different types of ads that you can run. Fortunately, all of this is done within the same platform.
Search Network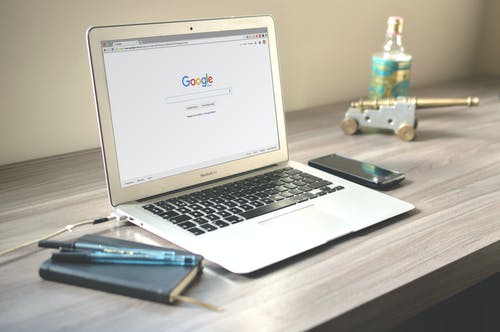 Google search ads are the most popular choice for advertisers and the most expensive.
This is because when a user is actively searching for a product, it's more likely that the buyer intent is already there, thus increasing the chance of a conversion.
The cost per click CPC will vary based on your sector due to competitors bidding on the same clicks.
For example, this means that in the insurance sector, the advertiser can typically afford to spend a lot more for a click as conversions will generate more revenue than other sectors.
Display
Google's display network claims to cover 90% of internet users worldwide. Display ads will show up on any website across the Google display network as a banner/box at the side or top of a page.
This ad was displayed because of my interest in Shopify
Display ads are seen as a cheaper form of traffic to your store. However, while the ads may be somewhat relevant to the user, the buyer intent may not necessarily be like that of search ads.
Videos
This operates the same way as to display ads, where you can create custom audiences to ensure your ads are relevant to the user. The only difference is this will primarily be displayed on Google's own video sharing platform, YouTube.
This is how your video ads will show up on YouTube
Video ads generally have much better CTR (Click-Through-Rate) potential as they can be far more engaging to the user than display ads. If the buyer intent isn't there, you may be able to generate it through a high-quality video.
Shopping
Google Shopping is effective because it allows the seller to showcase a high-quality image on the product listing and the product in question's price.
It also runs off the search network within Google, and so buyer intent is high using this method:
The only drawback is that the process for Google Shopping can be a little wordy.
Additionally, every product you list will also need approval. Google wants to ensure the ads are relevant to the users and weed out potential misleading/scam ads.
Now that we've gone through the different types of Google Ads, let's look at why you would want to use them for your ecommerce store:
12 reasons to use Google Ads for ecommerce
Google Ads can benefit your store in many ways and maybe the advertisement solution you are looking for.
High return on investment
Companies can spend thousands of dollars pulling customers further down the sales funnel every day.
Google Ads can bring you customers that are already further down the sales funnel and ready to buy, especially when using the search network.
With the sheer amount of data that Google collects on users, it's a safe bet that the ads will always be very appropriate to users' interests.
Quick results
With Facebook Ads, you'll typically have to spend up to $1,000 before the AI determines who your best customer demographic is. However, Google Ads, especially on the search network, doesn't take time to see results.
We would advise staying away from Google Ads brilliant campaigns; they are anything but wise unless you have a few thousand dollars to spend on it before you start seeing results.
Manually setting your maximum bid per click is more appropriate for smaller budgets.
Increases leads and customers
Google Ads can benefit your store in many ways. However, it's important to remember that when customers visit your store, they may not convert on the first visit to your store.
Remember that a visit without a sale is not always a lost opportunity.
A lead is a visit that either subscribes to a mailing list or is sent through a query; they may become a customer later on.
Fortunately, Google Ads has an excellent conversion tracking feature, attributing a sale to a particular visit when using them. This is recorded even if the deal doesn't happen on the first visit, which is adorable data to have.
Should you decide to let Google's AI take control of the bidding, it will suggest a target CPA (Cost Per Action), as shown above, which could potentially increase your sales/leads.
It would be best to attempt this once you have a minimum of 50+ sales in 30 days; this ensures Google has collected enough conversion data. Google will then bid higher or lower per click based on the user's likelihood of converting into a sale.
High-quality traffic
As mentioned earlier, Google Ads brings high-quality traffic as you will find that visits to your ecommerce store via Google will get a higher conversion rate. This is because the users are more likely to have buyer intent if they search for the product you are selling.
It's important to note that the Google Ads search network is only beneficial to your business if your product is already known; people will not be searching for a product they don't know exists.
In this case, Facebook Ads may be a better bet as they appeal more to impulse buys.
You learn about your market.
Google Ads provides a vast wealth of data about your best-performing markets.
Once you have made a few sales on your ecommerce store, you will soon know who your best audiences are just by looking at the data Google gives to you:
As you can see from the above, the above Google Ads shows me that the 65+ age group was the best for conversions; however, most of the revenue came from the 25-34 group.
Again, this is valuable information that I would never have known without Google Ads.
Amazing integration
Google Ads also provides excellent integration with their Google Analytics platform, which will give you even more insights into which ads and audiences are performing better than others.
It also provides integration into ecommerce platforms such as Shopify or WooCommerce to enable you to monitor and manage your ad campaigns in one place.
Great customer service
When you begin scaling your ecommerce store and your monthly ad spend increases, it won't be long before a Google Ads representative gets in touch with you.
Your dedicated representative will always be but an email away; they offer advice on improving your ad effectiveness because they legitimately want you to grow.
However, please note that their goal is to get you to spend more on ads, but they certainly are more helpful than pushy in this regard.
Know precisely what you've paid for with Google Ads billing
From a billing perspective, they are crystal clear how much you have spent and which campaigns.
Customers worldwide (or even locally)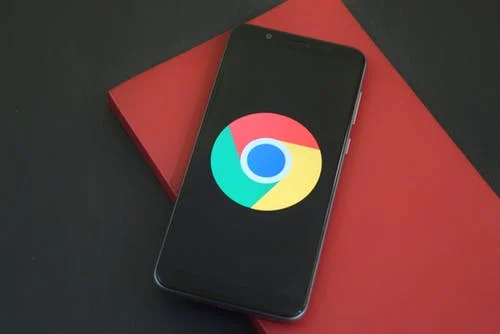 The most significant benefit of running an ecommerce store is having access to a worldwide market; you can target your ads anywhere at all in the world with Google Ads.
But on the flip side, did you know that this would equally benefit you for more local traffic if that's what you're looking for?
Especially during the last year, where many brick and mortar businesses are moving online due to national lockdowns, the benefit of local advertising is highly underrated.
In-depth analytics
Google Ads platform is a great way to gain a broad insight into your visitors and how much it costs you to turn visits into customers.
Google Ads shows you the average cost per conversion
As you can see above, it also shows the conversion rate.
Of course, the more visits and sales you get, the more accurate their analytics will be. By knowing your cost per conversion, you can have more control over your ad spend and better understand your potential for scalability.
Additionally, Google Ads provides a fantastic insight into competitors bidding on the exact keywords. As you can see below, they also show competitors top of page rates and how much they outrank you on the keywords.
Control over your budget
If you have come this far in your research into ecommerce, then you may already know that your advertisement spends one of (if not the highest) overhead you will have. So getting this under control early on is an absolute must.
With Google ads, you are in total control over your budget by setting your maximum CPC and even a monthly budget.
Engaged shoppers
This is quite a big one; Google Ads brings engaged shoppers right to your product page.
As customers are actively searching for your product, you will already have them at the second step of the purchase funnel and, in turn, increase the likelihood of purchasing on their first visit to your ecommerce store.
An example of a previous ROAS return on ad spend using Google Ads
Not to bash too hard on Facebook in comparison, but as mentioned earlier, their advertisement platform emphasizes impulse purchases. As a result, however, the conversion rate will usually be lower than that of Google Ads.
Easy to start
Last but not least, Google Ads is so easy to get started. You don't need to spend a considerable amount before you start seeing results, and it takes you through getting started in an effortless step-by-step method through their campaign wizard.
As mentioned earlier, just be wary of falling into a Smart Campaign if you don't have a lot of money to start with; the wizard will usually try to propose this.
Conclusion
People are turning to Google Ads mainly due to the buyer's intent which will ultimately help their bottom line as they are spending less per conversion.
The integration between Google Ads and their Google Analytics platform is the best in the business. It truly helps the retailer know who their customers are.
Such insights enable them to cut out what isn't working and lean further into what is.
Being in control of your budget, more specifically as a business in its infancy, is a huge deal, and Google Ads knows this.
This advertising model empowers the smaller businesses, all while gently nudging them into scaling with incredible insights and ad representatives only an email away.