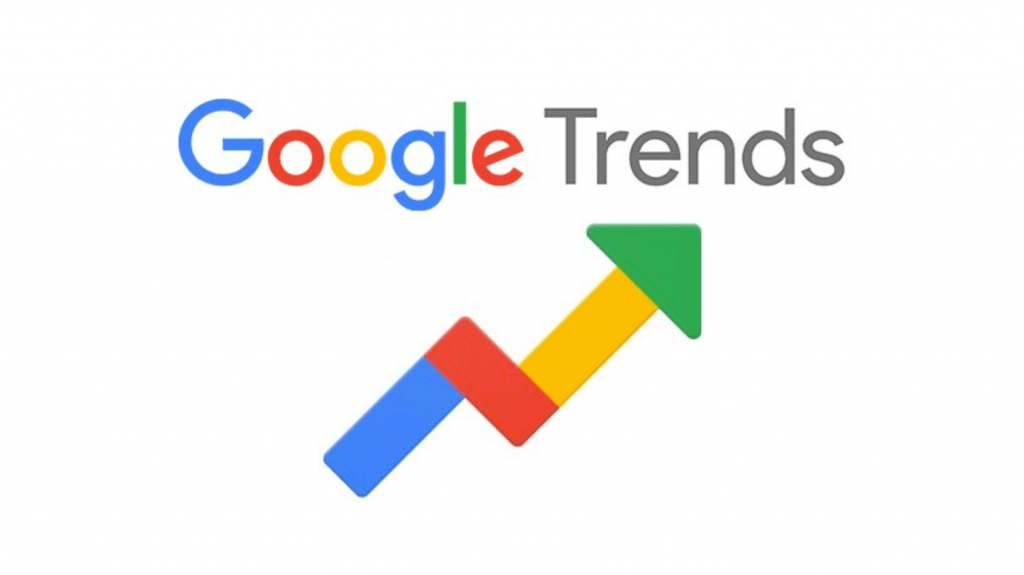 You may have already used Google Trends to assess whether drop shipping presents a good business opportunity for you. If that is the case, you've taken the first positive step to success!
Thorough research before launching any business is vital, and Google Trends is a tool that can help you use actual data to help you make business decisions and take your dropshipping store to great heights.
The truth is that most people don't do the research. They dive straight into a niche or product category without doing their homework, and the results are often poor.
Trust me; you will have a clear competitive advantage if you put in the work!
This article will cover critical tips on harnessing the power of Google Trends to help you with your store's niche and product selection decisions, SEO ranking, and marketing techniques.
What is Google Trends?
Google Trends is a website by Google that analyzes the popularity of top search queries in Google Search across various regions and languages. Using graphs, you can compare the search interest for different questions over time.
An x-y axis graph will be produced with the x-axis representing 'interest over time and the y-axis representing 'search interest'.
Search interest numbers represent search interest relative to the highest point on the chart (100) – this does not search volume.
By way of demonstration, take a look at this example:
Worldwide, over five years (x-axis), "Paleo Diet" displays a down-trending search intent (y-axis).
Google Trends has a 'compare' functionality to compare two or more different search queries. This makes it easy to reach other questions directly.
In the example below, I've compared the various 'diet' niches over a '5-year' time to assess popularity using a 'worldwide' filter:
Most importantly for drop shippers, Google Trends will help you assess products on the rise or decline, and you can monitor the position of your competitors too!
It also allows you to evaluate seasonal trends. Of course, there's no missing the impact of New Year Resolutions in January in the 'diet' graph above!
You'll want to go to Google Trends to test and experiment with these tips for using Google Trends for your dropshipping store.
How to use Google Trends?
To assess a trend or the demand for a specific product or niche, I suggest keeping your parameters broad to start with.
Set your filter to 'worldwide' and your date range to the 'past five years' or '2004 – present' (the next step could be to experiment with different time frames to find more current data using the 'past 12 months).
Let's take a look at the graph produced by the keyword 'Dropshipping' by way of demonstration:
You'll be looking for a graph that shows stable upward growth, perhaps with seasonal spikes.
A sudden spike upwards alerts us to a sign that there is increased demand for a specific niche or product, and we want to hop on that trend! It looks like some of us are on the right path with dropshipping!
So Google Trends is vital to dropping shippers to assess niche and product demand and understand geographical and demographic insights to tailor your offering and research your competition.
How can Google Trends help you in your dropshipping store?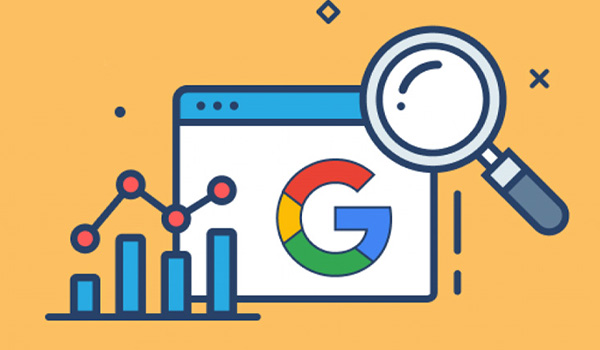 If Google Trends is used to analyze what people are searching for and drop shippers are looking to sell what people are looking for, it is a match made in heaven!
No matter how good you think the product might be, it will not sell without an audience ready to make a purchase.
Let's dive into the tips on how to use Google Trends for your dropshipping store:
To find a store niche
Google Trends is a great tool to give us information about the popularity of a particular niche store and whether the demand in that niche is rising or not.
We know we should focus on a niche that we have a passion for, but we need to narrow this down to something that we can be sure is consistently trending upwards.
The graph result will also show whether a market is trending or evergreen. As drop shippers, while trending niches can work, we ideally look for places that show consistent interest over time.
If we put a lot of work into SEO, we don't want to focus on fleeting demand.
We want to watch for seasonal spikes and take advantage of these, but we'll need alternative products in the 'drought' months.
Fine-tune keyword research and find new keywords.
Keyword search volume refers to the number of times a term was searched within a set time frame. This is vital to drop shippers, as search volume ultimately drives new traffic to any site.
Google Trends allows you to enter any keyword phrase and see graphics of how interest in that topic has increased or declined throughout any time frame.
It's important to understand that Google Trends presents relative keyword popularity.
This means that the line graph you see for any term that you have entered represents a ratio of the number of times that word or phrase was searched to the total number of searches of anything conducted in a given place at a given time.
I'd recommend placing your results into a dedicated spreadsheet to save and export items trending on Google for ongoing use. Then, use the download button to export the keywords into a .csv file.
Your site needs to incorporate keyword research ahead of posting content if you hope to perform competitively, and your product description needs to be optimized for a particular keyword.
Google Trends will help you analyze whether people search for that keyword and choose the best keywords to target.
But, of course, many other keyword research tools will help you drill down further. (More about this later!)
Finding the best products to sell
Google Trends is incredibly valuable for pulling data to help dropshipping store owners spot growing trends and the seasonal trends of certain products.
To investigate search volumes for a particular product, ensure you extend your range from the default 'Past 12 months' to '2004-present' or 'Past five years.
This filter will help you see whether the search volume increases or declines. Moreover, this will reveal any seasonal changes in the trending product's demand.
Promotion differentiation for different regions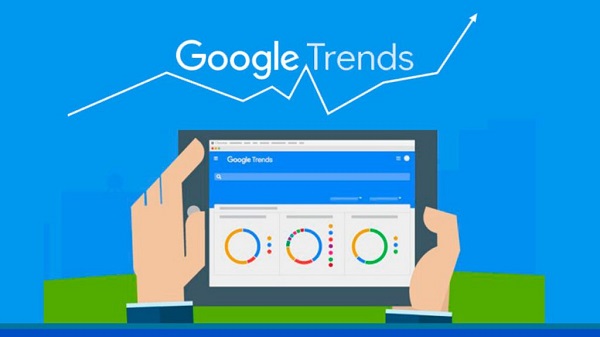 Assessing the regional trends for your niche or product will give you insight into the products in high demand in various regions.
As a result, you may decide to target a specific country when marketing, keep a close eye on seasonal influences and provide your customers with items they have indicated they want at just the right time.
You'll be able to find new markets for your products and will be able to tailor the shipping offering specifically to that market.
Spotting trending topics
You'll find a section for trending searches on the Home Page of Google Trends. Trending searches are the hottest topics of the moment.
You can browse daily trending searches, real-time search trends, and search by country.
Use this information as a source of inspiration for generating keywords to use and topics to write about and catch the wave!
While most trending searches are concerned with celebrity news, you will find trending stories tied to specific niches.
Insight for writing and refreshing content
Because Google Trends allows users to study the search trend of any place, person, thing, activity, or anything else using a quick search, it is a brilliant resource to access popularity trends for your content.
As drop shippers, we use content marketing to increase brand awareness and get more traffic to our store. So creating blog content for your website can certainly help grow your business.
As a reminder, you'll be able to assess the demand for a product or topic on a per-region basis which will help you know how to target your advertising and tailor your online content.
So, apart from including a trending product in your catalog, you should plan content related to the product. If you do it before your competitors, you'll rank higher and grab more sales!
While you are researching, Google Trends will help you identify the times of the year when the topic is more popular, so you can prepare your content well in advance and promote it during peak interest.
With Google Trends as your helper, you certainly don't have to be an SEO expert in producing on-page SEO. Using the keyword insights from Google Trends and other keyword tools, you can ensure your keywords are relevant and likely to rank without guesswork.
Conclusion
Let's stand out from our competitors by using Google Trends to validate essential decisions in our dropshipping business based on actual data.
There are certainly not many market survey tools like this that show the bigger picture that is accessible for us to use!
I hope you have learned more about using Google Trends and that you have further insights into your chosen niche or more information to decide whether your product has legs.
Enjoy the research, and good luck!