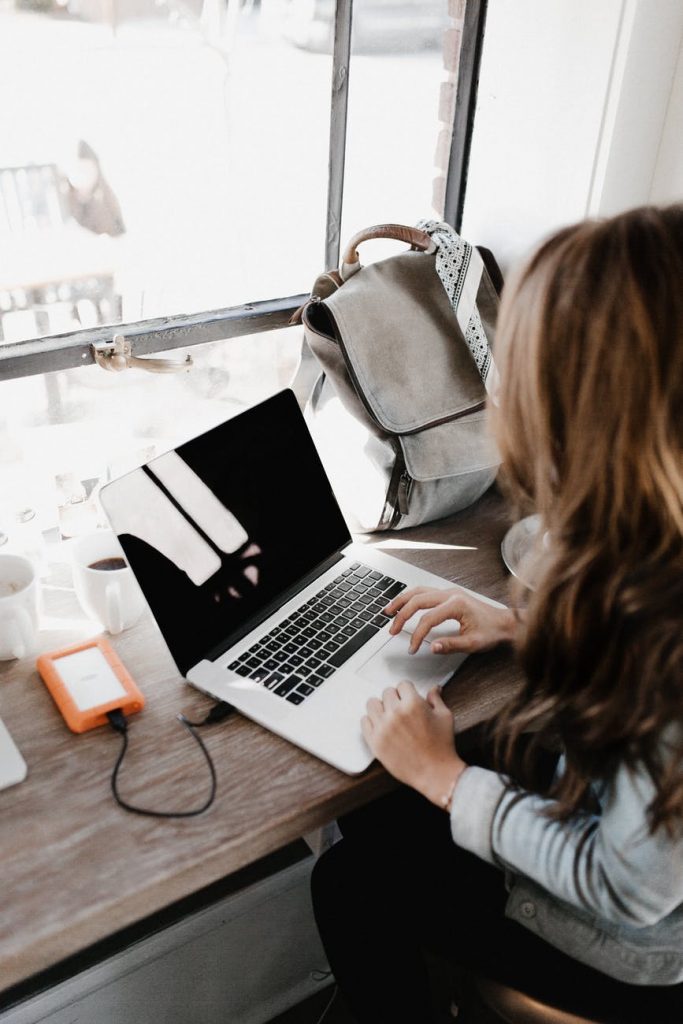 Have you struggled to find winning dropshipping products, and are you looking for inspiration?
If you are unsure what medium-ticket products you should sell, this article will help you.
Here, you will find 14 medium-ticket dropshipping product examples that may give your store the boost it needs.
These products are in demand, from hobby and beauty products to pet care and kitchenware, and there is money to be made!
What is a medium-ticket dropshipping product?
In this article, you will find 14 medium-ticket dropshipping products.
But what is a medium-ticket dropshipping product?
Medium-ticket dropshipping products are products that belong in an average pricing category. You can buy these products from a dropshipping supplier at costs between $10 and $25, including shipping.
However, be aware that these price ranges for a medium-ticket dropshipping product aren't set in stone. We have chosen these ourselves, and others may work with slightly different content.
Still, it's a fact that medium-ticket dropshipping products are more expensive than low-ticket products and cheaper than high-ticket products.
This means that medium-ticket products are a bit more complex or higher-quality than low-ticket products like pocket tools or simply toys, but not as complex as high-ticket products such as treadmills or tents.
14 medium-ticket dropshipping product examples
Now that you have a general understanding of medium-ticket products let's continue with the thing you came here for; some excellent product examples!
Let's get started with the list of winning medium-ticket product examples for dropshipping!
1. Hair straightener brush
Let's start with our first product, the hair straightener brush.
So, which characteristics of a winning medium-ticket product does it have?
Well, it's mainly a problem-solver, and it has a significant profit margin.
The problem with traditional hair irons is that they can't keep a stable temperature. Because of this, some parts of the hair may get too hot, causing hair damage and hair loss.
Due to the design of this straightener brush, heat is distributed among the hairs evenly and precisely, leading to safer and better results.
2. Baby wrap blankets
These baby wrap blankets will steal the hearts of many parents with newborn babies.
It's a high-quality, soft, cotton blanket that will wrap around a baby and keep them nice and warm. It also comes with a hood which adds an extra layer of protection and shields the baby from harsher weather.
Besides, the leg pockets help support the baby from moving too much when they are sleeping while still allowing gentle movements and kicks.
In short, this product is an ideal travel blanket, super easy to use, and can also be used as a thoughtful gift!
3. LED art drawing projector
Let's continue with this LED art drawing projector, a fantastic toy for kids.
You might not see how this product works from the picture above, so let me explain!
The top part acts as a projector, shining light below the table. Kids can place any of the 24 projection slides with the product in the projector, which will illuminate that shape on the drawing table below.
That way, they will have loads of fun drawing awesome pictures!
It helps develop the child's drawing skills, distract them from phones or tablets, develop their imagination and creativity.
4. Smart clock gadget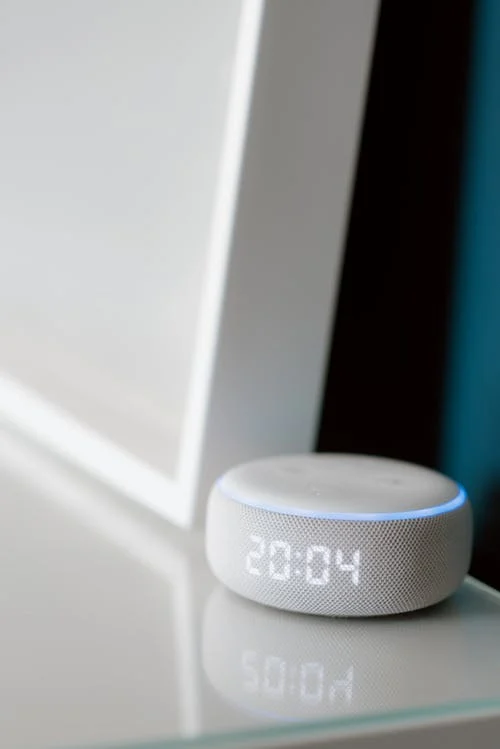 This multifunctional smart clock is a perfect product for gadget-freaks that work at home.
It packs a lot of cool features in a compact package!
It has a large LED display that can show time, temperature, and humidity.
It has a real adjustable projector that rotates 180 degrees.
It has an FM radio function, meaning that you can listen to your favorite radio station while working or getting ready for the day.
And, of course, an alarm clock!
5. Electronic roll-up piano
This roll-up piano has a "wow" factor! Have you ever seen one?
Typically, real pianos are massive, heavy, and pricey.
Now, there is the keyboard for beginners looking to get into playing the piano but want to take it slow at first. However, it is often a bit pricey and takes up quite some space.
This is where the roll-up piano comes in! It gives you the ability to produce music anywhere at any time for an affordable price. In short, perfect for beginners!
Of course, it probably won't sound as great as a real piano, and the keys won't be as nice to press, but it's still an excellent product considering the benefits it offers.
6. LED rose lamp
This unique LED rose lamp could be a great purchase to gift someone as a decoration piece for their room.
It has 24 3D roses, which can be illuminated via three AAA batteries (not included) or a USB cable.
It uses LED energy-saving lamps, and due to the pink rose color, this lamp will bring a romantic atmosphere to any room you place it in!
Lastly, the branches can be bent and adjusted any way you like so that you can create your unique rose lamp.
7. Hideout plant pot
Let's continue with another fantastic decoration piece.
It's a plant pot, but not just any regular one.
This hideout plant pot features the tiny secret homes of either the rabbit or hedgehog family. It can use different plant kinds of flowers, cactus, or herbs and look amazing on any desk, bookshelf, balcony, or garden.
And no worries if plants are not your thing!
This plant pot can also use as a pen holder or storage jar. It's a perfect gift for pretty much anyone who loves nature.
8. Neck stretcher pillow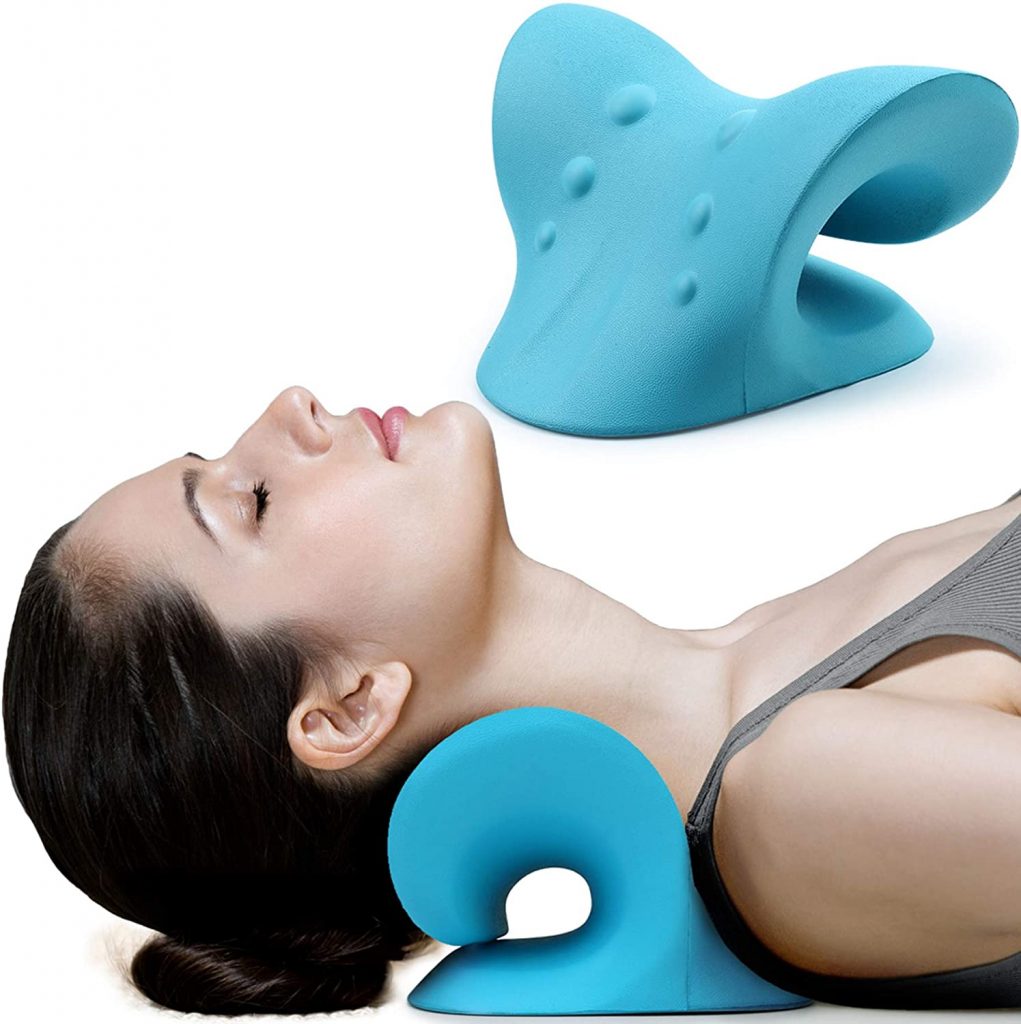 This neck stretcher pillow is an excellent example of a problem-solving medium-ticket dropshipping product.
Anyone dealing with neck pain will continuously be on the lookout for solutions, and this product may be able to provide that!
It's a device designed for bringing relief to your neck. It doesn't matter if you are experiencing neck pain or a stiff neck; this product will help to relieve any problems.
9. Cat hammock
It's always nice to have a product in the pet niche.
Say hello to your cat's new favorite spot, the cat hammock!
Cats love to be on top of a high vantage point to observe their surroundings.
As such, this product is designed to mimic a cat's preferred lounging environment, giving them the comfort they would enjoy in the wild, all while being safe and warm inside!
This cat hammock mounts to your window, saving space as you won't need a traditional cat tower—all in all, a perfect gift for any cat lover.
10. Electric compressed air blower
Ready to forget about disposable air cans?
This electric compressed air blower will save you money in the long run!
Instead of buying a new air can each time, you can plug this device into a power socket, and it will recharge its 8,000 mAh battery to provide you with 50 minutes of high-power pressured air.
Your customers will be able to use it for their computers, keyboards, cars, or any other place that gets full of dust!
11. Outdoor mattress
This incredible outdoor mattress is durable, compact, and lightweight.
If you are a fanatic reader, this product may look familiar.
That's because we have covered earlier in our hiking niche article!
12. Remote control snake toy
Are you looking to play a prank on someone?
You can do that with this remote control snake toy!
It's designed to mimic a real snake, producing realistic movements that will trick anyone, all while you are controlling it from a distance.
You can use the snake in the woods, backyard, or indoors. Besides, it comes with a rechargeable battery so that you can use and recharge it multiple times without worrying about buying extra batteries.
13. Mosquito lamp trap
Everyone hates it when mosquitos attack them.
Well, this mosquito lamp trap solves that problem by trapping and zapping them!
This trap attracts mosquitos using LED lights and is a must-have for any sleeping room, backyard, camping, or outdoor activity.
It's cheap as well, costing just around $9, including shipping. Meanwhile, the pictures make it look like a much more expensive product, meaning that you might end up with excellent profit margins!
14. Nano air pump
Let's end this list with an excellent medium-ticket dropshipping product, the nano air pump!
This little tool can quickly inflate your air mattress, swimming tube, or another inflatable item. It does so thanks to its rechargeable 1,300 mAh battery, providing enough punch to raise more than ten single air mattresses.
It's a perfect tool to bring when going to the beach or camping!
The most fantastic thing about it is that it weighs just 2.8 ounces and is as small as a key. Last but not least, it even serves as a camping lantern!
Conclusion
There you go!
You have just seen 14 excellent medium-ticket dropshipping products to sell online in 2022. Hopefully, you have seen a couple of product examples interested you and inspired you!
But if you are seeking even more product ideas, don't forget that they are out there.
Therefore, I would genuinely recommend checking it out if you are serious about finding your following winning dropshipping product.
Let me know in the comments which product example you liked the most, and I wish you the best of luck with everything!