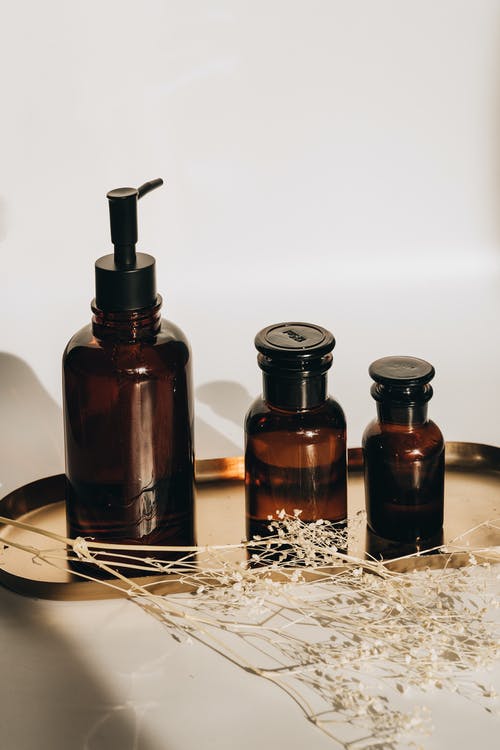 Are you looking to start a private label dropshipping business?
If so, that's an excellent idea!
After selecting your niche, you will need to find some products that you can private label and sell on your dropshipping store.
Unfortunately, this is easier said than done.
Not all typical dropshipping products can easily be found in the product catalog of a private label dropshipping supplier. And which products are the best to choose for a private label dropshipping business?
In this article, we have gathered 14 product examples for online ecommerce businesses that are ideally suited to be private-labeled.
These will help you get new ideas on what products to sell on your private label dropshipping store!
Without further ado, let's get right into the article's contents:
What is private label dropshipping?
Private label dropshipping. If you have just started to learn about dropshipping, it will probably sound new to you.
Still, you have most likely heard some good things about it and are now looking to learn more!
Private label dropshipping is a unique form of dropshipping where you are the only one selling your product. The product belongs to your brand, and no one else can hop on AliExpress and start dropshipping the same product.
Private-labeled products include elements of your brand. For example, you will often find one or many of the following features:
A brand name
A logo on the product
A brand identity
Custom (branded) packaging
Branded invoicing
A simple example of a private-labeled product is a branded water bottle:
People are often very optimistic about private labeling since it can bring significant benefits to your business compared to regular dropshipping.
For starters, you will be selling branded products. This means that your product will have a higher perceived value. You will adjust your pricing strategy and most likely increase your product's price without hurting the conversion rate much.
Furthermore, dealing with a lot of competition will be a thing of the past, since you will be the only one selling this exact product.
Lastly, you are likely to experience improved customer loyalty. A private-labeled product includes your company's name and logo. So, customers can remember your brand for a more extended period.
However, I'm not just going to tell you about one side of the story. Private label dropshipping has downsides as well.
14 Product examples for private label dropshipping
Now that you have a general idea of where to source your private-labeled products let's continue with the thing you came here for; personal label dropshipping product examples!
In this list, you will find two types of product examples.
For some examples, I already mention a private label dropshipping supplier to source that product. Other product examples are based on private-labeled products that other successful stores sell. You will have to find a private label supplier yourself for these products!
The products are chosen based on the characteristics of winning dropshipping products. For instance, a product should have good profit margins, a "wow" factor, and solve a problem.
Let's get started with the private label product examples:
Posters
Are you an artistic person? In that case, selling private-labeled posters may be a great business opportunity for you!
If you have the skills to create attractive designs for canvas prints, you could create a private label dropshipping business selling wall art for all kinds of themes.
For example, you can create motivational posters, travel posters, or even abstract posters!
The great thing is that suppliers are easy to find for these print-on-demand products. Most print-on-demand dropshipping suppliers also offer posters in their product catalog.
Shoes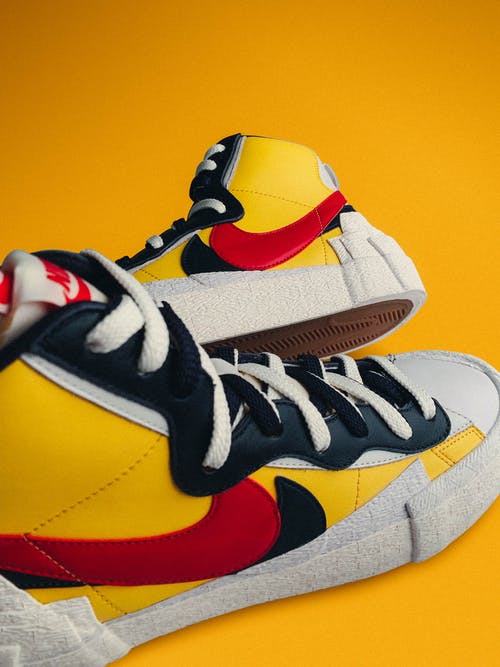 Let's continue with another product example for a private label drop shipping brand, shoes!
That's right. Shoes can be branded and sold as private-labeled products!
The nice thing is that when you are building a private label dropshipping business selling shoes, you can brand your shoes for various goals.
Massage guns
Let's continue with a winning dropshipping product that can easily be private-labeled by adding your logo and custom packaging to it, the massage gun!
It is a device that mainly helps relieve muscle soreness and stiffness but has many other benefits.
For products like these massage guns, the main factor that determines how much you can charge for them is the perceived value.
If you spend one hour creating a one-product Shopify store and publish this product, you will probably struggle to sell it at a relatively low price of $75.
However, suppose you would use private labeling to present yourself as a genuine brand, with an excellent website, self-made videos and images, a social media following, and of course, a private-labeled massage gun. In that case, you will be able to sell this product for $300 or more!
Shirts
Next up is one of the most accessible products to private label shirts!
Many suppliers offer print-on-demand services for shirts, so it's a perfect opportunity to private label them!
Products from print-on-demand dropshipping suppliers are always well-suited for private labeling since you will be able to add your branding to the products!
Soaps
We will continue with a relatively simple product that you will only need custom packaging to private label.
It's soap! Just like shirts, soaps come in all kinds of different varieties.
The company is looking to raise the bar of the men's grooming industry by providing natural products that allow you to feel like a man and smell like a champion
6. Coffee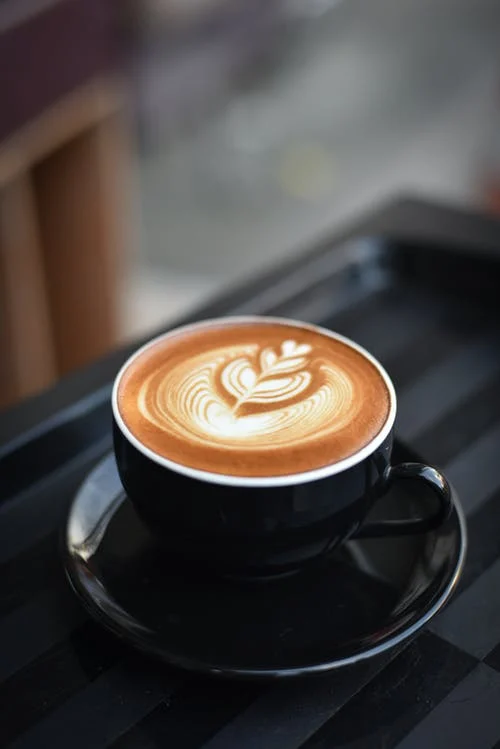 Drop shipper is a private label dropshipping supplier that specializes in one thing, coffee!
The advantage of dropshipping coffee is that customers can't see if you are selling a high-quality product just by looking at the beans. Whether or not they will buy it mainly comes from the packaging.
So, if you manage to design your coffee brand that attracts many coffee lovers, you might be in for success!
Remember, there is a lot of potential in the coffee industry. In the US alone, the coffee industry is worth around $80 Billion. And most people buy coffee to consume and brew at home.
Teeth whitening kits
Here is an example of how your store could look to sell the following private label product: teeth whitening kits.
This product's advantage is that it has high margins. I wouldn't be surprised if this product is selling like hotcakes. The beauty industry is immense, and people love spending money on products that improve their look. Meanwhile, similar kits can be found on AliExpress for under $20!
Do you see the crazy power of private labeling?
Disclaimer: Selling a product in the health niche like this teeth whitening kit is not recommended for beginners. When selling this product, you have to know that it can not damage anyone in any way. You are liable for the product you sell and should be extremely careful when selling a product in the health niche, especially consumables.
Fitness nutrition
Let's look at another potentially lucrative group of private label drop shippers fitness nutrition product examples.
It's a field where product variations can be taken to the extreme. Just take a look at all the different fitness nutrition products available for you to buy at one of the popular nutrition stores in your region!
Sports bras
The following product example will fit in the fitness niche, sports bras!
Fitness is an evergreen niche focusing on health and exercising products. If you love going to the gym, working out, and you're passionate about fitness, then starting an online fitness store could be very lucrative.
An additional benefit is that the fitness niche is growing faster than ever.
The total revenue for the fitness niche in the US already exceeded $3.5B in 2018 and is expected to continue its growth at an annual growth rate of 4.3%.
Beach towels
Let's continue. The following private label product example will be beach towels!
In recent years, beach towels have become an increasingly popular alternative to old school towels when going to the beach.
Beach towels are thin and don't take up a lot of volume in your bag. At the same time, they can cover quite a large area when laid flat on the ground. Furthermore, these towels don't take forever to dry, are super-soft, and are sand-free.
Phone cases
Phone cases can be private-labeled in many different ways.
For example, you could add quotes to your phone cases or add beautiful imagery to them. Alternatively, you could keep a clean look and build a brand around your phone cases' special features!
Some phone cases will be fragile, some will have practical storage features, and others will be highly protective.
By adding your brand logo to the phone case, you will build your own branded phone case business!
Pet ID tag
The following private label product example is one out of the pet niche.
A pet ID tag is an excellent product to target pet owners with.
Pet owners can give their beloved pets a little gift using a customized tag. Besides looking cool, it also helps to reduce the chances of their pets getting lost, as the ID tag can include the owner's contact information!
Vehicle cleaning products
Next up, we have vehicle cleaning products.
Some people have a genuine passion for their vehicles. They take great care of them and wash them to the most incredible level of detail.
It doesn't matter what it is, whether it is a car, motorcycle, or something else.
If you can manage to find a supplier that can supply you with high-quality private-label cleaning products, you might be in the starting phase of a lucrative business.
BBQ accessories
Are you ready for the last private label product examples?
I will give you some private label product ideas to start selling in the BBQ accessories niche!
Barbeque products will always sell well (at least in summer, haha). BBQ enthusiasts will love getting new additions to their BBQ sets. Besides that, BBQ accessories can always serve as excellent gifts!
Conclusion
Well, I'm afraid those were all the private label drop shipping product examples we have for you today!
Keep in mind that suppliers for these kinds of branded products will generally be harder to find compared to regular dropshipping products.
It is a lot more work for suppliers to customize their products and packaging for each drop shipper they sell to.
You can search around on Google and even try to contact some manufacturers yourself!
If that doesn't work either, you can also consider contacting a dropshipping agent. This is a person that can help you to find the supplier you are looking for.
Good luck with finding your private label drop shipping product!