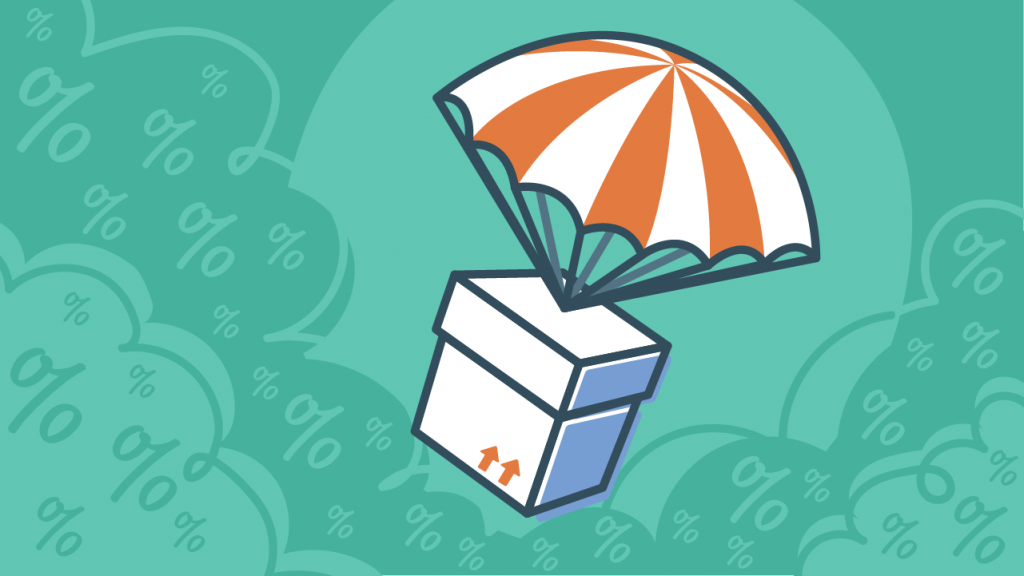 Are you wondering if dropshipping with Stripe is a perfect fit for you? And if it's allowed?
In that case, you've come to the right place!
In this article, I will tell you everything you need to know about dropshipping with Stripe. For example, you will read about their pros & cons and pricing.
Let's start with the first and foremost; what is Stripe?
What is Stripe?
Stripe is a company offering payment processing software. Ecommerce websites and mobile applications mostly use their service. Stripe is dual-headquartered in San Francisco, California, and Dublin, Ireland.
For ecommerce businesses, Stripe is a popular alternative to PayPal since it enables your customers to pay with a variety of credit cards, such as Visa, MasterCard, American Express, Discover, and more. Of course, all of this sounds great, but is Stripe, a trustworthy partner for your business?
Well, famous businesses such as Amazon, Booking.com, and Shopify use Stripe for their payment processing, so I guess that you will find your answer there!
Okay, you're probably interested in using Stripe as a payment processor for your dropshipping business now, but are dropshipping allowed on Stripe?
Does Stripe allow dropshipping?
One of the first things you should consider when picking a payment provider is if it supports dropshipping.
After all, if a payment provider does not support dropshipping, signing up your business with that provider will only lead to many headaches!
Stripe allows dropshipping if your business is located outside of the Asia-Pacific or EMEA region. In that case, Stripe considers your business to be relatively lower-risk and will provide you with its services. For example, if your business is based in the US, Stripe will allow dropshipping.
These businesses are prohibited for various reasons. For example, some are seen as shady or financially-risky, while others are regulated or illegal. And guess what? Under the heading "Businesses that attract money-laundering or fraud", you will find dropshipping:
Since we featured Stripe in our list of the best payment gateways for dropshipping stores, we contacted them and asked for clarification.
Their reply was quite long, so that I will summarize it below:
First, Stripe mentioned that they generally couldn't support businesses in Asia-Pacific (APAC) or Europe, the Middle East, and Africa (EMEA) regions, as those businesses are risky and have a higher chance of receiving more chargebacks.
On the bright side, Stripe generally supports dropshipping businesses if they are located outside those regions. The US is an example of a country that Stripe can support. Still, Stripe assesses and evaluates businesses on a case-by-case basis to determine their risks.
Having just a US bank account is not enough to be supported by Stripe. To be accepted by Stripe, you will need to:
Have your business registered in a country outside the APAC or EMEA region
Have a bank account in that country
Have a legitimate address and phone number in that country
Operate your business from a country outside the APAC or EMEA region
Are you missing one or more of these criteria?
In that case, Stripe doesn't allow your dropshipping business. You should pick a different payment gateway and avoid being this guy.
Why should you use Stripe? (Pros & Cons)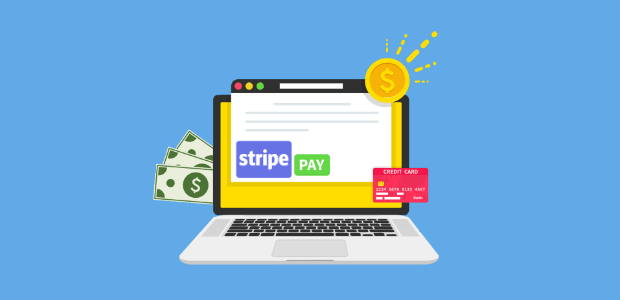 If you are dropshipping, you will need a payment gateway that works with the country you're operating in and offers a payment method that a large part of your target audience will be comfortable using.
Stripe is one of the top choices for dropshipping stores when it comes to payment gateways. Of course, I can't make that claim without backing it up somehow.
To help you decide whether or not you should use Stripe, here are the pros and cons of using Stripe:
Pros
Great lineup of payment options. With Stripe, most of your visitors will be able to purchase in your store. Stripe accepts payments made by all major credit and debit cards, SEPA Debit, and some regional payment options like iDEAL and Alipay.
Offering credit cards as a payment method on your dropshipping store is crucial, as over 40% of global online payments are made with credit or debit cards!
Stripe supports more than 135 currencies. In total, there are currently 180 currencies in the world. Therefore, we can conclude that Stripe accepts 75% of all money globally. Thus, your customers will most likely be able to pay in their preferred currency!
Prevent fraud. Since Stripe processes millions of online transactions, they have vast data on credit card fraud. Stripe's network has already seen 89% of credit cards globally. Crazy, right?
Using machine learning, Stripe can protect you and your business from fraudsters! Transparent pricing. We will discuss this later, but Stripe's pricing page is fine. No hidden fees!
24/7 customer support. Whenever new issues arise, you will be able to contact Stripe's support by phone, chat, or email. Additionally, the Support portal offers a robust amount of documentation and guides on all the different Stripe tools.
Stripe automatically transfers funds to your bank account. Payouts arrive in your bank account on a two to seven-day rolling basis, depending on your country. You can also opt to receive payouts weekly or monthly.
Cons
Not available for dropshipping businesses in all countries. As I've mentioned at the top of this article, Stripe does not support drop shipping businesses in the Asia-Pacific region.
Disputed payments (or chargebacks) are pretty expensive. When getting a chargeback, Stripe will charge you a fee of 15 dollars/euros/pounds (depending on your country). However, if the customer's bank resolves the dispute in your favor, this fee will be fully refunded.
Not as well-known as PayPal. Almost everyone will recognize PayPal, but not all of your customers will know Stripe. Because of this, you might miss out on a small additional trust factor.
The payout speed could be faster. While the payout time can be just two days (for example, for most businesses in the US), this can increase to up to 14 days if Stripe tags you as a high-risk business.
Stripe doesn't return the fees you've paid for refunds. If you decide to refund a purchase, the transaction fees will stay with Stripe and won't be refunded.
Dropshipping with Stripe: What does it cost?
We continue with an age-old question; what does it cost? This question can be answered quickly because Stripe uses a very transparent pricing model, as I've mentioned before.
Here we go:
You will probably use Stripe the most for credit and debit card payments.
For these payments, Stripe charges the average industry rate of 2.9% + 30¢. If your customer is paying with an international card or if currency conversion is required, Stripe will charge 1% extra (2% extra for both).
For bank transfers, Stripe charges 0.8% with a $5 cap. Finally, the pricing for additional payment methods will vary quite a bit but start at 80¢.
Which ecommerce platforms support Stripe?
We now know that Shopify is partnered with Stripe, but which other ecommerce platforms support Stripe? If you're using an ecommerce platform other than Shopify, this is a pretty important question!
Luckily pretty much any ecommerce platform or Shopify alternative supports Stripe. However, Stripe offers apps/extensions for the following ecommerce platforms:
BigCommerce
Big Cartel
Ecwid
Jumpseller
WooCommerce
If your ecommerce platform isn't listed here, don't worry. Just do a Google search on" Stripe + [your ecommerce platform]" to find instructions on setting it up for your dropshipping store.
How to avoid getting banned by Stripe?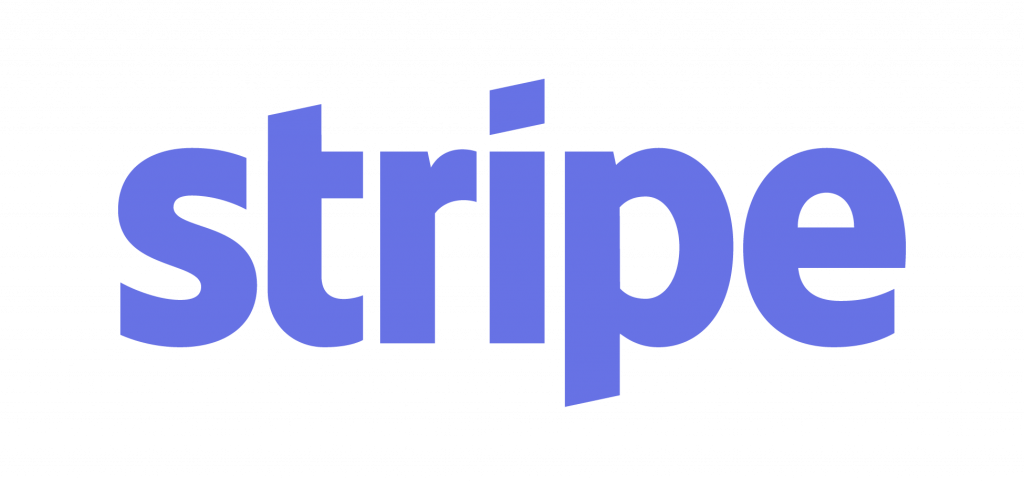 Lastly, we've arrived at this article's final question; how do you prevent getting banned or suspended by Stripe?
To help you prevent experiencing getting banned by Stripe, I will provide you with some good practices to minimize the risk of getting suspended.
You will notice that it all comes down to preventing chargebacks. Stripe will tag you as a high-risk business and eventually ban or suspend you when you receive many disputes and chargebacks.
Try to prevent this from happening to you. Here's a short overview of things you can do to minimize the risk of getting banned by Stripe:
Keep your customer service at the top of the game. Notify your customer about every step in the shipping process and always reply to your customers' questions if you're struggling with your customer service.
Don't try using Stripe if you don't meet their requirements. Eventually, Stripe will catch on and ban or suspend your account.
Build relations with suitable suppliers. The best dropshipping suppliers will rarely have processing delays and will use the most efficient shipping methods to avoid delays in shipping times. Also, they will exercise quality control to prevent sending out broken products. All of this decreases the chances of you getting chargebacks!
Conclusion
Hopefully, that was everything you need to know to start dropshipping with Stripe!
Before making a definitive choice on a particular payment gateway, you should check out your alternatives and find out which payment method people in your target country most frequently use. With that knowledge in mind, choosing a payment gateway will already be a lot easier!
Good luck with making your choice, and have a great rest of your day!